Hope you have enjoyed the Quiz contest last weekend !! We are again organizing a contest / giveaway this weekend also, to make our users enhance their experience and relation with Dealnloot with deals and even entertainment from us. This contest is all about Time and comments. What you have to do is, Just keep commenting and if the time gap between your comment and the previous comment is equal to or more than 3 minutes then you will win a Rs 50 prize. Go through with the procedure and Terms to understand this contest better. Get ready to experience this magnum opus :)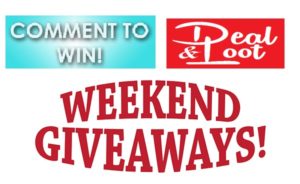 The Winners have been announced. All the winners are requested to send their winning claim at

[email protected]

to get their prizes. Mention the question number you won or serial number in list of winners of time streak and also mention choice of prize. If you choose PayTM, don't forget to send the registered PayTM contact number.

Bonus Question - Give us an idea for our next contest. The best one will be rewarded with Rs 50. Entries for this bonus question till 7 PM (Winner - Neeraj , email - ne****[email protected] )

Question 10 -

There is an app which comes with exciting offers on gift vouchers on several days at exact 3 PM with limited stock. Name it. (Winner - Suraksha, email - s****[email protected])

Question 9 - If DEAL= 22, what is DEALNLOOT = ? (Winner - Yashu singhal, email -yash****art**[email protected])

Question 8

- A man had few toffee and chocolates, total counting 20. He was asked how many toffee he has. He said - All are toffee but eight. How many chocolates and toffee he has ? (Winner - Naushu, email -nau*****[email protected])

Question 7 - A two digit number is such that sum of its digits is 7. The difference between them is 3. Give all possible

combinations of such a two digit number. (Winner - Jatin, email -jatin****[email protected])

Question 6 - What is 48-(5*3)+7-(6*2)= ? (Winner - Krish, email -mat****[email protected])

Question 5 - Which website offered flat Rs 750 cashback on no minimum purchase of flight tickets booking ?   (Winner - Shubham, email -shu*****[email protected])

Question 4 - Name any three entrance examinations each consisting of 3 alphabets, the last two alphabets being 'A' and 'T' (Winner - Neeraj, email -neer*****[email protected])

Question 3 - Name the referendum which led to UK's Prime Minister resign his position.  (Winner - Shubham, email - shu*****[email protected])

Question 2 - What was the maximum prize money a single person could win in Today's Time Streak Contest a/c to rules ?  (Winner - Neeraj, email -neer*****[email protected])

Question 1

 - Write the quoted sentence by reversing the alphabets "

zuiq tsetnoc sah detrats won

" (Winner - ruhee, email - ruh****[email protected])

Update - We have decided to end this contest on high note. So we will be organising a small quiz contest of 10 questions worth Rs 25 each at 6:00 PM. Stay Tuned ! All other rules for quiz contest remain the same as our Father's Day Contest.

Surprise Quiz Question 2 - Who is the governor of Reserve Bank of India ? First one to answer correct wins Rs 25

(Winner - Rahul)

Bonus Quiz Question - Name the Cat and the mouse who have entertained us for years. First one to answer correct gets Rs 25

(Winner - Neeraj)

Winners of Time Streak Contest So far
What is the contest all about ?
Its based on the time streak between comments which should be a Joke or a humourous note but which should not be repeated. It means that you can comment any number of times but each comment should be unique to make it eligible.
Example - " Teacher said to student - When I was your age, I used to score 100 out of 100 in Maths . Student - Then you must be having a good teacher :)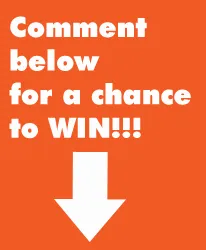 For suppose A has commented at 10 AM, B at 10:03 AM, C at 10:05 AM and D at 10:10 AM. Here for the comments for B & D, the previous comment was at a time span which is equal  to or more than 3 minutes, so they both will be considered as winners.
Note - Time difference must be equal to or greater than 3 minutes. So if someone comments at 10 AM and next person does at 10:03 AM then the person commenting at 10:03 AM will win as here the difference is 3 minutes.
How to participate in Time Streak contest ?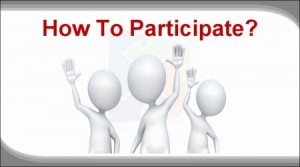 1. Bookmark this post and get ready at 11 AM on 25th June to Start commenting !!
2. Keep an eye on the comments and make sure you comment immediately if you find a previous one to be at a time of 3 minutes or more.
3. Keep some jokes ready before hand so that you can simply copy paste them and save your valuable time.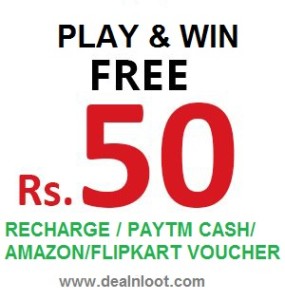 The contest starts at 11 AM and will be running till 6 PM. All the eligible winners will be rewarded who satisfy the conditions mentioned.
Rules & TnC's of the contest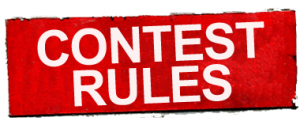 1. The comment response can't be estimated exactly so we can alter the required time gap between comments at any time (which is currently 3 minutes). So if there is a high level of competition and no one is able to win then we will make it to 2 mins or even less than that.
2. Only the comments which have a joke will be considered to be valid. Other type of comments will be disqualified.
3. Comments on this post will only be considered and the ones on other posts wont have any connection with this contest.
4. A person can win only thrice upto Rs 150 and the comments done thereafter will be considered invalid.
5. Comments under moderation could be approved at anytime, so be sure that the displayed ones won't be the only comments actually present. But be rest assured that we will be fair as we always have been. Fair play is what we believe in.
6. No adult content should be present in jokes which is not suitable for people under 18 years. We will delete such comments and if it happens more than once for a user, we will disallow that user to post any more comments.
7. Winners will be declared at the end of the contest and the selection of the winner is the sole discretion of Dealnloot team.
8. The Terms & Rules could be modified at anytime and Dealnloot has the right to terminate the contest or ban any person from the contest.
We know that this contest is a little bit tough to understand, so if you have any queries feel free to comment them and we will resolve them at the earliest :)