Amazon's Daily Quiz is live now. Today is 12th October and Amazon has come up with another exciting quiz wherein you can answer 5 questions correctly and get to win Rs 1000 Amazon Pay Balance. The best part is that we have added all the answers below and you can also check the results of this Quiz tomorrow.
How to take part in Amazon 12th Oct Daily Quiz (Answers added)?
1 . Visit here
2. Now click on 'Start' button to initiate the Quiz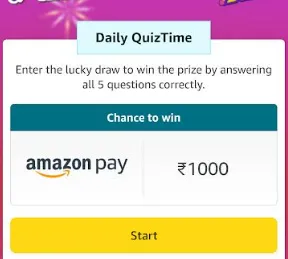 3. You will now be presented with 5 questions one-by-one. Each question has 4 choices
4. You can see the answers below:
Question 1 - Carlos Alcaraz's first match as world no.1 was a straight sets loss to which player at the Astana Open?
Answer 1 - David Goffin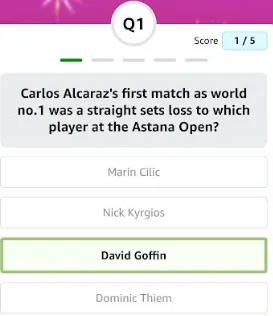 Question 2 - The upcoming movie 'Ticket to Paradise' is set largely in which of these tourist destinations (though the scenes were filmed in Australia)?
Answer 2 - Bali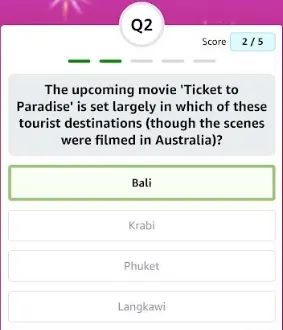 Question 3 - Which of these actors was recently honoured as a 'National Icon' by the Election Commission of India?
Answer 3 - Pankaj Tripathi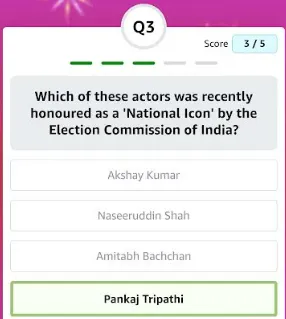 Question 4 - This artist's 'Campbell's Soup Cans' are considered a breakthrough in Pop Art. Name the artist
Answer 4 - Andy Warhol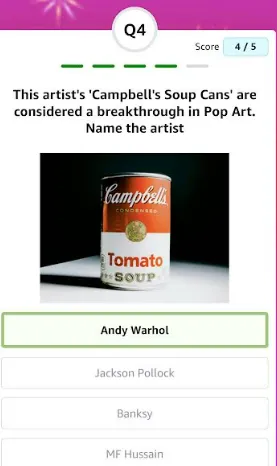 Question 5 - This visual depicts which site of pilgrimage?
Answer 5 - Badrinath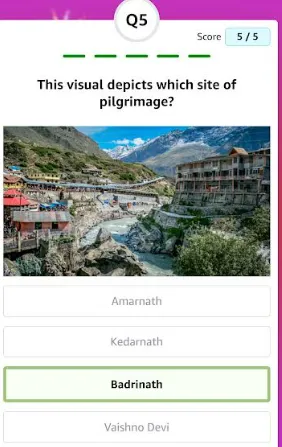 That's it! You have successfully completed the Quiz. Now just wait for the results to be announced on 13th October. All the best for winning Rs 1000.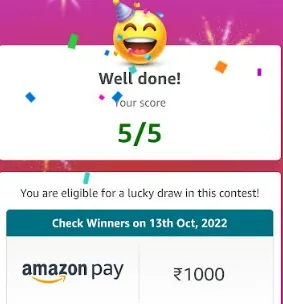 You can also check answers to other Amazon Quizzes listed below: