The starting of the month of July marks a very important day for us – It's our HR's Birthday. Divya Sri, who is primarily responsible for building the Dealnloot Team who brings all loots and deals for you, has her birthday today. She is an extremely talented girl. The entire Dealnloot Family is lucky and proud to have her as a part of the team and wish her many many happy returns of the day.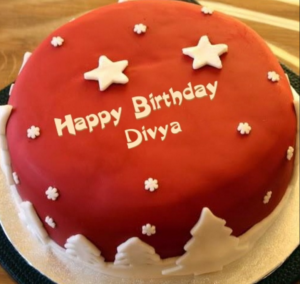 Application to HR for acceptance of wishes
To
Divya Sri
HR, Dealnloot
Subject – Birthday Wishes
Hey Ma'am,
Please accept our heartiest wishes for your special day.
Anshul
Wishing Many Many Happy returns of the day to the Super Women of her own world. May god give you more and more strength and little bit of brain too to carry on with your humorous yet stupid talks 😜 (Kidding). Keep entertaining and loving the people known to you and stay the same as you are. You are one special star to Team Dealnloot and we are lucky to have you as our HR (Kidding again 😜). Enjoy this special day to fullest and god bless you always 😉.
Amol
Wishing you a very happy wala birthday!!
May god give you lots of movie vouchers to watch tamil movies , you have always been helpful and friendly throughout the journey. Thank you for your efforts in maintaining dealnloot's quality ,helping ,correcting us and being a guide to all the authors like me. Have a great year ahead and once again Happy birthday Jyoti #JaiMahishmati
JK
Ajay
Dear Divya,
On this special day, I wish you all the very best, all the joy you can ever have and may you be blessed abundantly today, tomorrow and the days to come! May you have a fantastic birthday and many more to come… 🎂HAPPY BIRTHDAY!!!!🎂
Some beautiful lines for you on this special day….
Suraj Roshni Le Kar Aaya
Aur Chidyon Ne Gaanaa Gaaya,
Phoolon Ne Hans Hans Kar Bola,
Mubarak Ho Tumhaara Janam Din Aaya.
Aniruddha Rathi
हमारी प्यारी वेबसाईट हे, 'Dealnloot' नाम से बनी,
HR हे इस वेबसाईट की, 'दिव्या' हमारी !!!
हैदराबाद से चेन्नई, नाम बनाने हे आई,
अभी अभी  Computer Science की डिग्री है पायी !!
सबसे छोटी Team Member हे यह हमारी,
जिसे 'HR' केह के बुलाते है हम सभी !!!
आज हे उस Little Angel का Birthday,
वो हो गायी है २१ साल की सयानी !!!
Wishing you a very Happy Birthday 'HR DIVYA MADAM' …
God Bless you !!!
Have a blasting Birthday dear !!!
P.S.: Thank you for bearing with my poem. At the end, I am just a CA and not a poet / writer !!! 😛
Jasleen
Today it's your day and it's always going to be, so be happy & enjoy every second of life because you deserve the best! HAPPY BIRTHDAY HR!!! 😛
Jyoti
Wish you a very Happy bday Sis !
Definitely called as my "Princess", you look and deserve the title.
Also being HR of our Dealnloot, you did a splendid job through out the journey and tackled the hurdles so easily.
Lots of love and best wishes from your #Kiddo
Nagendra
Today is a day meant to celebrate, I know that you want to, and I know that you have been waiting for this day for a long time, and it finally came! So let us make it unforgettable! Happy birthday!
Naveen 
A very very Happy Bday Divya Di..
I wish you become more and more successful every coming year and keep motivating and teaching your juniors in the same way
I wish you live a long life i.e. 100 Years …But for you 100*100 = 10,000 Years..So good luck 😅
I wish that you be at HR position at Dealnloot and maintain Dealnloot in the same way you do it now…!!
I wish that you throw a great party soon for all dealnloot authors
Final words – Thanks for each and everything you have taught me . Once again a Very Happy B'day to you …God Bless you..✋🏻✋🏻
Rajat 
May your birthday be packed with all the joy, peace and glory you wish for. Happy birthday.
Sahil
Hi Divya, as you know, I am looking for a new HR. Everyone in Dealnloot is bored of your stupid chats now 😛 especially that "multiplication by 100". But thank you, me and Amol got chance to go on Mars many a times because of you 😛
Jokes apart, you have been a tremendous support throughout my 2.5 years span with Dealnloot. Your suggestions have really helped Dealnloot grow. Above all, you have been a very special friend. Wish you a very happy birthday on this big day of yours ! Enjoy it to the fullest.
Yours sincerely
Wish Divya via Messenger and get a chance to get gift from her
Well, these were our wishes but do you want to wish our HR too? You can wish her in the comments below but if you want to get a gift, then messenger is the right platform. Our existing messenger subscribers can send her wishes directly via Dealnloot Chat Head. For those who are still not signed up for messenger alerts, hurry up and become a member now – http://www.dealnloot.com/subscribe/dealnloot-messenger-alerts-subscribe-get-notified-instantly-best-deals-loots-day/ .We will leave it to Divya to select 10 best wishes who would get Rs 30 PayTM Cash each !