Here we are back with another crypto loot. Memebank is a Web3 cryptocurrency exchange airdrop get 50 MBK (5$) & 0.000028 BTC. Now  Get 50 MBK token worth 5$ + Free Bitcoin. So, Hurry up!!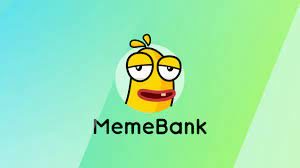 Note –  How to create account in Trust wallet.  and How to add Contract Address . See step by step full process.
Note2- Token is listing on pancakeswap on 7 June 2022.
How to Get 50 MBK token worth 5$ + Free Bitcoin?
1- Visit here
2- Enter Email
3- Enter BEP20 Adress
4-  You will get 50 MBK token (worth 5$) + FREE BITCOIN
5- Done.
6-  You can withdraw after 57 days when presell will end
7- Get FREE BITCOIN FAUCET on clicking Claim button
8- Claim again after 6 hours to claim unlimited times faucet Free BITCOIN  (Every 6 hours ACTIVATE BTC mining)
Contract address for Add token in Trust wallet
Network: Binance Smart Chain (BEP20)
Contract:  0xbF19367080c33E8a36c87B979EDc1a5Cd8f47949
Withdraw Update
⏰You have a 7-day period to claim your airdrop token until June 17th, 2022. Make sure you claim your airdrop reward before it expires.
💰📲How to claim my MBK airdrop?
Step 1. Open the airdrop page, click "withdraw"
Step 2. You need to verify your account before withdrawal, click "verify"
Step 3. Follow the steps to verify your email and identity. Make sure you input the same wallet address as the one that is linked to your MemeBank account.
Step 4. Upon the submission of your KYC, our security team will review it in 24 hours.
Step 5. Once your KYC is approved, you need to complete google authentication to claim your airdrop.