Hi dealnlooters, Trust wallet is very important crypto wallet for any crypto loot/ airdrop/ giveaways. On the hue demand of our visitors, we are come again with detail step to create account in trust wallet. SO, create account in trust wallet and loot all crypto airdrops. Hurry up!!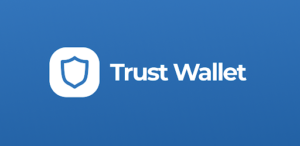 How to create account with Trust Wallet? 
Step 1. To get the latest Trust Wallet App you should follow one of the download links on our website trustwallet.com or from play store
Step 2. Once you have downloaded and installed the app, open Trust Wallet and tap on "Create a new wallet".
In the next step you will receive your 12 word recovery phrase, which acts as a backup for you funds.
IMPORTANT: There is no way to change or recover your 12 word phrase if it's lost or forgotten.
If you lose your recovery phrase you will lose your funds with it. is technically not possible for us to recover wallets since we do not have access to your recovery phrase (only your 12 word recovery phrase can be used to restore access to your wallet).
Step 3. Before you finish the step of creating the wallet, verify that you wrote down the 12 word phrase in the correct order.
And that's it, you are done!
Your newly created multi-coin wallet is now ready.
How to get BSC /BEP 20 ADRESS in trust wallet? 
Open your trust wallet, at home page you will "smart chain" wallet. Click on it
Select "Receive."
You will find your BSC / BEP20 address as well as the QR code.
Tap on "Copy" to copy the address for sharing or share the QR code.
How to add contract address  in trust wallet? 
1- Open trust wallet
2- Go to filter icon ( top right corner -o-- / --o- icon)
3- Paste your contract address in search bar
4- if not showing any option then choose add custom token
5- Choose network- Smart chain / Ethereum / Polygon  etc
And paste your copied contract address
6- All other details like name decimal of crypto will automatically come.
7- enable it
8- Done. Go to home page, you will see your crypto wallet is added in trust wallet
8- you will received your money / assets/ crypto in this address