Do you Use BHIM UPI for Money Transfer in same account ? Then This is a bad news for you. NPCI has banned Same Bank account UPI Transaction from 1st August, This will affect for those who has looted many UPI offers from Paytm, Mobikwik, free charge etc by making a fake transaction in the same bank account. But still you can transfer money from  1 bank to another bank.  Restriction is only on Same Bank Account UPI Transaction.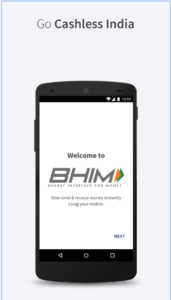 Why NPCI has Banned UPI Transactions to Same Bank Account?
As you know that There are many UPI Cashback offers are providing by Many wallets like Paytm, Mobikwik etc.  So for availing these  cashback, Users make fake transactions in the same Bank account. So, To curb fake or artificial transactions in order to get cashback, NPCI has taken a serious action and decided to halt this practice on its payments platform UPI.
From August 1, payments transfer within same account or UPI ID (where the payer and the payee account are actually the same) will be blocked by the umbrella organization for all digital payments in India.
NPCI also explained that these transactions are being done between same UPI accounts or in some case from the UPI ID to the account number, but the underlying account remains the same and thirdly by sending money to another UPI ID but connected to the same bank account.
NPCI said in a circular issued to banks that transactions where the payer and the payee account are actually the same will be blocked from August 1.
The prime reason behind the clampdown is to stop those customers who do multiple transactions within their account to get cashback offers lured by UPI-led digital payments platforms such as BHIM, Paytm, PhonePe, Mobikwik, Freecharge and others.