We at Dealnloot always strive to find out ways that would make your experience with us easy, smooth and rewarding. We will perpetually keep the doors open for innovation and betterment which is evident with the various features we tried to offer time to time and kept them updating . In the process of reaching out effectively to you all, we have made many attempts like Chrome push alerts, Whatsapp Alerts, Messenger Alerts, Chrome extension, Facebook Group and Mail Alerts. A few of them are still functioning well and have been helping you a lot to get easy and instant access to the best deals and loots while some of them went obsolete with meagre responses from your side.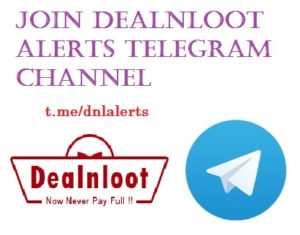 But our Quest for Innovation never stops and there goes a new mechanism to let you stay updated with the best deals available on the E-commerce market using the Feature-Rich cloud based instant messaging platform, Telegram. Let's go on to read how it works and how it solves all the problems faced in our prior system of alerts.
How to Subscribe to Dealnloot Alerts Channel & use Deal Bot ?
1. Click to join Dealnloot Alerts Channel or Click to say Hi to our Deal Bot !!
2. If you are not on Telegram yet, then Register with your mobile and verify OTP.
3. Click on "Join" once you open the "Dealnloot Alerts" Channel.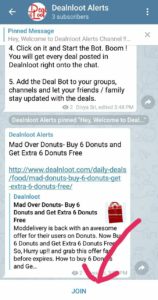 4. Long Press on Channel Name & 'Pin it to Top' so that you will never miss any alert if the pool of chats.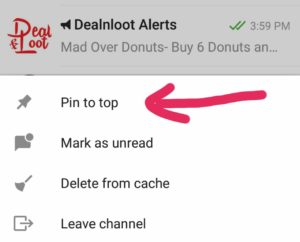 What will you get in Dealnloot Alerts Channel ?
1. Instant Alerts for the Steal Deals (No spam - Just the best)
2. Handpicked Deals of the day, all at one place. (Just once a day - incase you missed any)
3. Exclusive Contests and Giveaways - specially organized for our Telegram subscribers.
4. Priority Access for loots which might vanish in short time - Get them even before it's posted on the website.
5. Feedback & Opinion Polls - To be a part and decision maker in future developments of DnL.
Meet our Deal Bot and ask him to send all the Deals
1. Want to get each and every deal posted on Dealnloot direct to telegram ?
2. Yes, you might prefer it bcoz of the easy and direct access that Telegram provides you than the website.
3. Now stay in touch with deals as comfortable as chatting with you friend. Come and Meet your new deal pal , Deal Bot at @DealnlootBot
4. Click on it and Start the Bot. Boom ! You will get every deal posted in Dealnloot right onto the chat.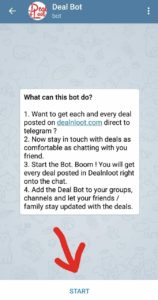 5. Add the Deal Bot to your groups, channels and let your friends / family stay updated with the deals.
(Over) Dealnloot Alerts Launch Giveaway
All good things come with a bonus. So here is a bonus for you on the launch of our Dealnloot Telegram Alerts Channel. Rewards worth Rs 600 are up for grab . Want to know how ? Then join the channel immediately and find it out for yourself. :)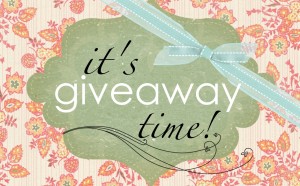 >> Any doubts or suggestions for getting Instant Alerts ? Feel free to post it in the comment section below.