First of all Dealnloot Team wishes you a very Happy and Prosperous New Year. May the new year bring joy, peace and happiness to you & your entire family (and ofcourse good deals and loots as well ;) ). We have taken a few resolutions to make Dealnloot even better, convenient for you and launching a Facebook Group for Dealnloot is one such thought. We already have a Facebook Page for Dealnloot but we still feel that you are not able to use it well and wish to have an even better option. There comes the solution with a Facebook GROUP. Now I will explain you why this is a better solution and what's the diversity that you would be having with the group.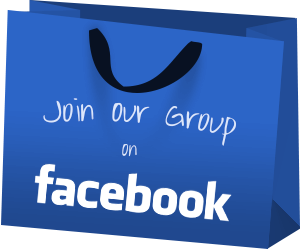 We also have a New Year Special Quiz Contest everyday at 7 PM- 8 PM where 3 questions worth Rs 50 be asked everyday till 8th Jan. It will be held exclusively in the Facebook group itself. So join the group now and participate in Quiz to win prizes worth Rs 1200
How to join Dealnloot Facebook Group ?
1. Click here to visit Dealnloot Facebook Group
2. Now Click on "Join" and that's it you are now a member of Dealnloot Facebook Group.
3. Make sure you have a Notifications turned on for all posts made in the group. Don't worry we never spam and neither allow spam.
I know that everyone of you are aware of it very well, but still said as a formality :)
Reasons for starting a Facebook group
So here motive behind why we have picked up this idea of creating a New Group in Facebook and these are what you could expect from it !!
1. In the Facebook group only a few selected deals are posted by us which we feel are the most important ones and should not be missed by you.
2. You will also receive a facebook notification when you follow the group , contrariety to the Page which is visible only in News feed and sometimes get flooded away in that huge number of posts and status.
3. Better communication and solving of queries by the members of our team.
4. So its simply an alternative platform which you can make use of, when you are so busy to visit the site or you are so obsessed with Facebook :P
New Year & Group Launch Special Quiz Contest
1. Open the Facebook group at 7 PM everyday from 1-8th Jan and we will post 3 questions each at an interval of 30 minutes.
2. Comment the answer where the question is asked and if you are right, you can win a prize worth Rs 50.
3. Rules and detailed description of this contest is posted in the Group itself. Check it to know more about this Quiz and how it is played there.
>> Looking forward for your active participation in the contest and the group as well, which is the only motivation for us to come up with many such features and platforms for you. Wishing you a happy new year 2017 again :)