Flo Chat app is a new messenger app that lets you chat with your friends, share audios and videos, interact in groups and much more. It also gives you liberty to book movie tickets through Book My Show, tables at your favourite restaurants through Zomato, Book Ola or Uber Cabs or Auto on Jugnoo or send your favourite music to your friends through Youtube.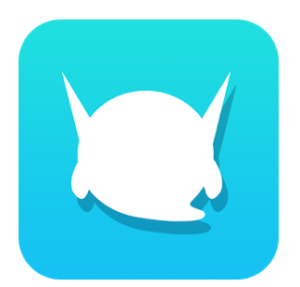 This app has now come up with a wishlist program in which you need to select a gift you want to get and then refer your friends to get that gift for free. Hurry up and download the app now..
Update - The offer is 100% genuine. The only thing is that instead of sending physical gifts, they are giving amazon gift vouchers.
How to get exciting gifts from Flo Chat app ?
1 . Download Flo Chat app from here
2. Now open the app and click on "Click here to Start"
3. Now enter your mobile number and verify it via One-Time Password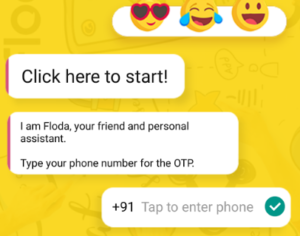 4. Now choose a username for yourself >> Accept terms and conditions if you agree
5. Now your account will be created successfully.
6. Go to "Profile" tab >> "Wishlist"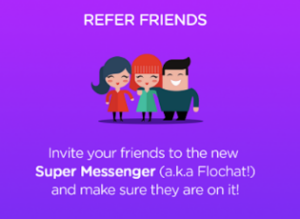 7. Here you will see different categories. Select the one you like and choose a product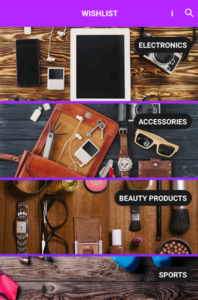 8. Now you will get the number of friends you need to invite to get that product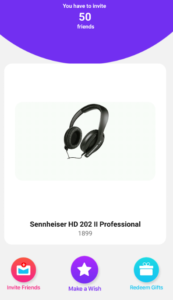 9. One your milestone is reached, simply click on "Redeem" gifts to get your gift.
Enjoy !!
Features of Flo Chat app
★Micro Apps Integration: Now you don't need to download multiple apps like Ola, Uber, Zomato, BookMyShow, , search just download Flo and you can access all these apps from within Flo. Adding new apps to our ecosystem everyday so that you never have to leave your chat ever.
★ Group Chat: Create groups and add any number of people you like, no limit on the number of people who can be added to a group
★ Multimedia Messaging: Send video, image, text, gifs, memes and voice messages.
★ Gif Gallery: Hundreds of free Gifs to express your feelings available from some of your favorite shows and movies.
★ 'Edit Message' feature: Have you ever misspelled your messages? Or auto corrects have caused more mistakes than corrections? Now you can edit messages after you have sent them within Flo
★ Your personal messenger with "Damage Control": Delete a text message even after it was sent.
★ Secret Chats: Secret Chat messages can be programmed to self-destruct automatically from both participating devices.