Centre Fresh in offering zomato vouchers worth Rs 150 for their users for free. SO, just do sms and get Rs 150 Zomato Vouchers for free. Offer is for limited time only. So, hurry up!!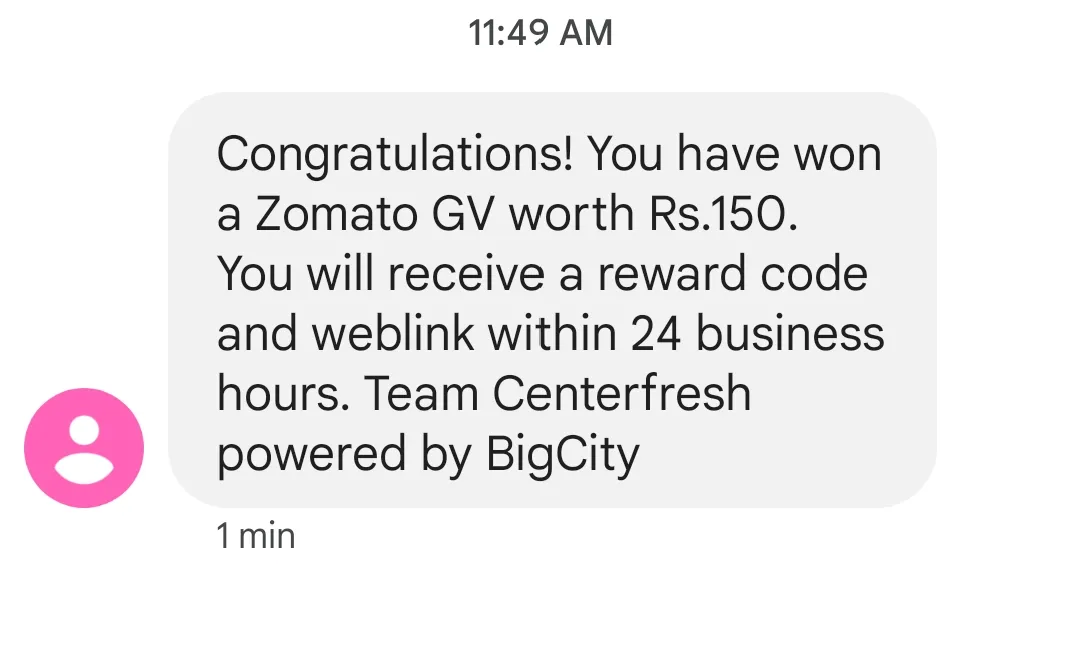 Note- Just send SMS- BQ8U send to 7026655555
How to win Rs 150 ZOMATO Voucher?
1. First Of All Just Purchase The Center Fresh Promo Pack (Offer is Valid On Center Fresh
3 Layer Gum, Xtra or Mints packs)
2. Now There Will Be 4 Digit Promo Code Inside The pack
3. Copy The Code & Send SMS Like Below-
Batch Code
To
7026655555
4. You Can Use This Center Fresh Batch Codes / LOT Numbers
Center Fresh LOT Code is –

BQ8U
**** New code will be updated here on 7th October when this contest starts.
You can send SMS Like Below
BQ8U send to 7026655555
5. Use Any Of Above LOT Number & Send SMS
6. You Will Instantly Get SMS That Your Entry is Registered
7. You Will Be Notified Once You Win Something. You Can Send SMS Again & Again Till You Win Something.