Teachmitra is peer to peer learning network! Here one can learn without investing any sort of money and teach to earn free vouchers. Also as a promotional offer, they have launched refer and earn program under which, on referring your friends, you can earn amazon/flipkart vouchers upto Rs 2000. More details are in the post. Hurry up and start earning.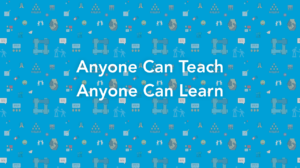 Request - Guys, this website is a new startup and that too in field of education. They are doing a great job so we suggest you to actually try this site to learn and teach and not just use its referral program. The referral program, however, is completely genuine :)

Update (11 PM) - Guys, we received our voucher. They are now calculating valid referrals and sending vouchers. So in case you have not yet added "Want to learn" and "Can Teach", do it asap to get 100 free points.

Referrals are now closed.
How to earn free flipkart/amazon vouchers from Teachmitra ?
1 . Visit offer page here and click on "Sign Up"
2. Enter your name, email, id and in referral code field, enter -0Y4MBZ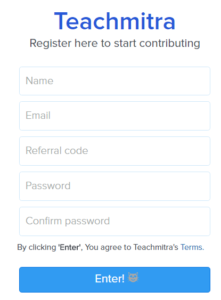 3. Your account will be created now.  On the right side of the screen, you will see opportunity to earn 100 points. Fill in "Want to Learn" and "Can Teach" columns there.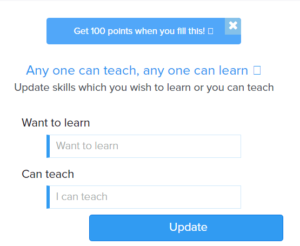 4. Also, verify your email id by clicking on confirmation link received in your mailbox.
5. Now on the right side of screen (if you are usin desktop) or scroll down completely to bottom (if mobile) and you will see your referral code. Share this code with your friends.
6. For every friend, who joins teachmitra via your referral code, you will earn 10 points.
7. On referring 5 friends, you will reach 150 points and then you can redeem for Rs 300 worth amazon/flipkart voucher.
Proof -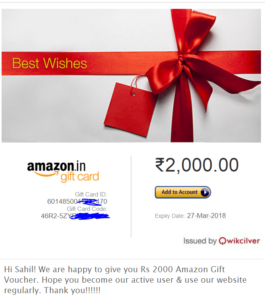 Milestones -
150 Pts - Rs 300
170 Pts - Rs 400
200 Pts - Rs 500
250 Pts - Rs 750
300 Pts - Rs 1000
350 Pts - Rs 1500
400 Pts - Rs 2000
How to redeem ?
Well, there is not a dedicated option to redeem directly from website.
Once you reach any milestone and wish to redeem, send an email to [email protected]. You need to mention your name, email id and amount of points you want to redeem. Within 2 days, you will get your reward.
Features of Teachmitra
Helps you or connect you with peers or some expert to help you learn the skill you always wished to learn.
Connect to your peer to learn or teach in simple steps. Process will be automated soon.
Give Help & Ask Help Buttons to let you connect without any delay
Teaching and learning here is a whole lot fun with you getting points for teaching and redeeming points against learning or exciting vouchers 
Share referral code with friends and earn free points every time
Write blog on teachmitra and show the world your creativity which leads to cohesive learning, at the same time filling your points bucket by upto 50.
Share your short, crispy educational videos
Activity centre where all your activities can be easily seen making the learning process simpler.
How it works ?
Every time, you want to learn from someone, you give away your 50 points. In same fashion, if you teach someone, you get 50 points. The below image is self-explanatory -