Amazon has its loyalty points in terms of diamonds that you keep getting for every order that you place. You can bring those to good use now as Amazon is offering Rs 25 cashback on Scanning & Paying Rs 25 or more. Hurry up and grab this loot deal now.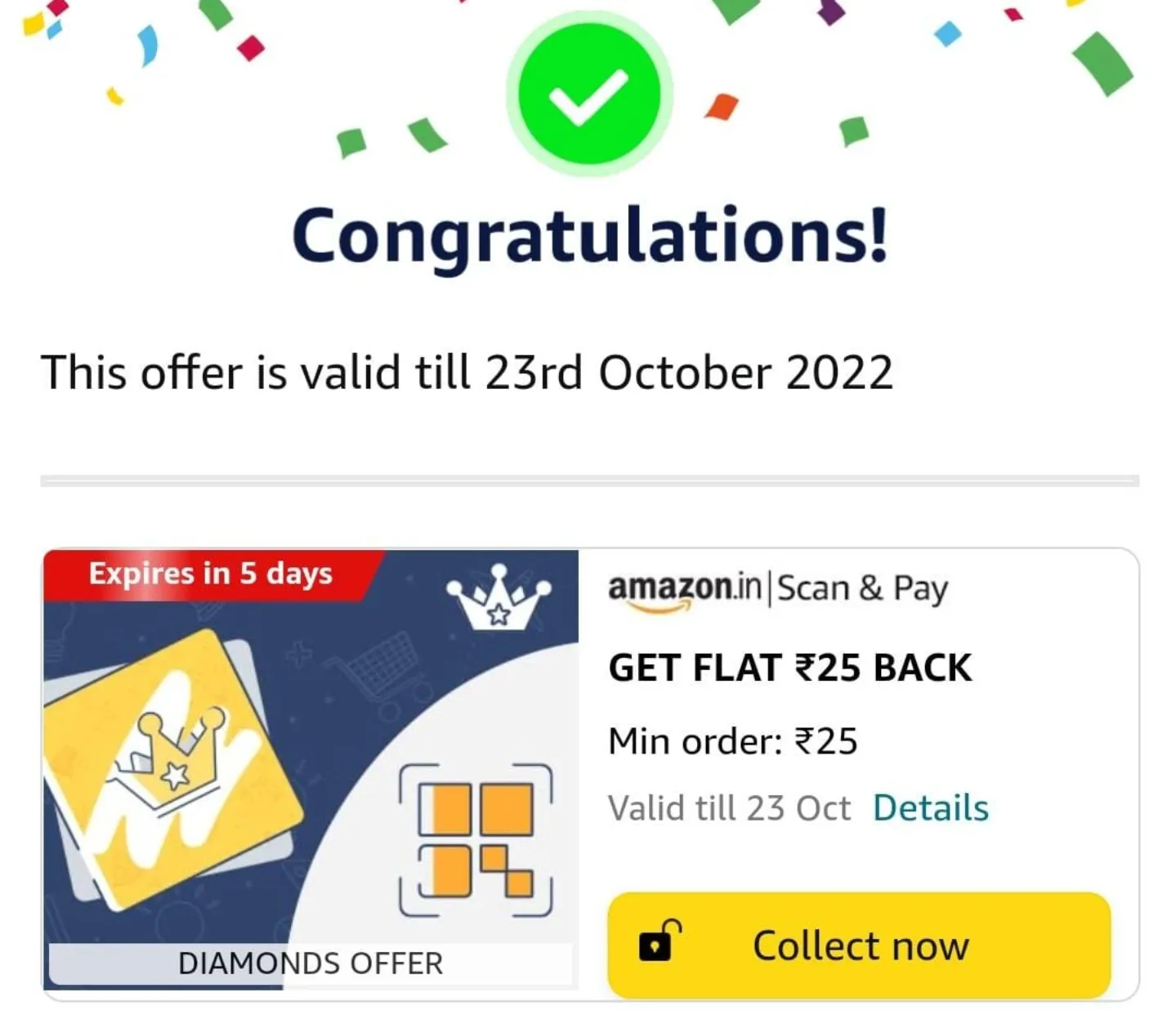 How to get total of 25 + 15 + 10 = Rs 50 cashback?
1 . Visit this link | Another link for Rs 15 cashback | Another offer for Rs 10 cashback.
2. You will now 'Unlock Offer' card.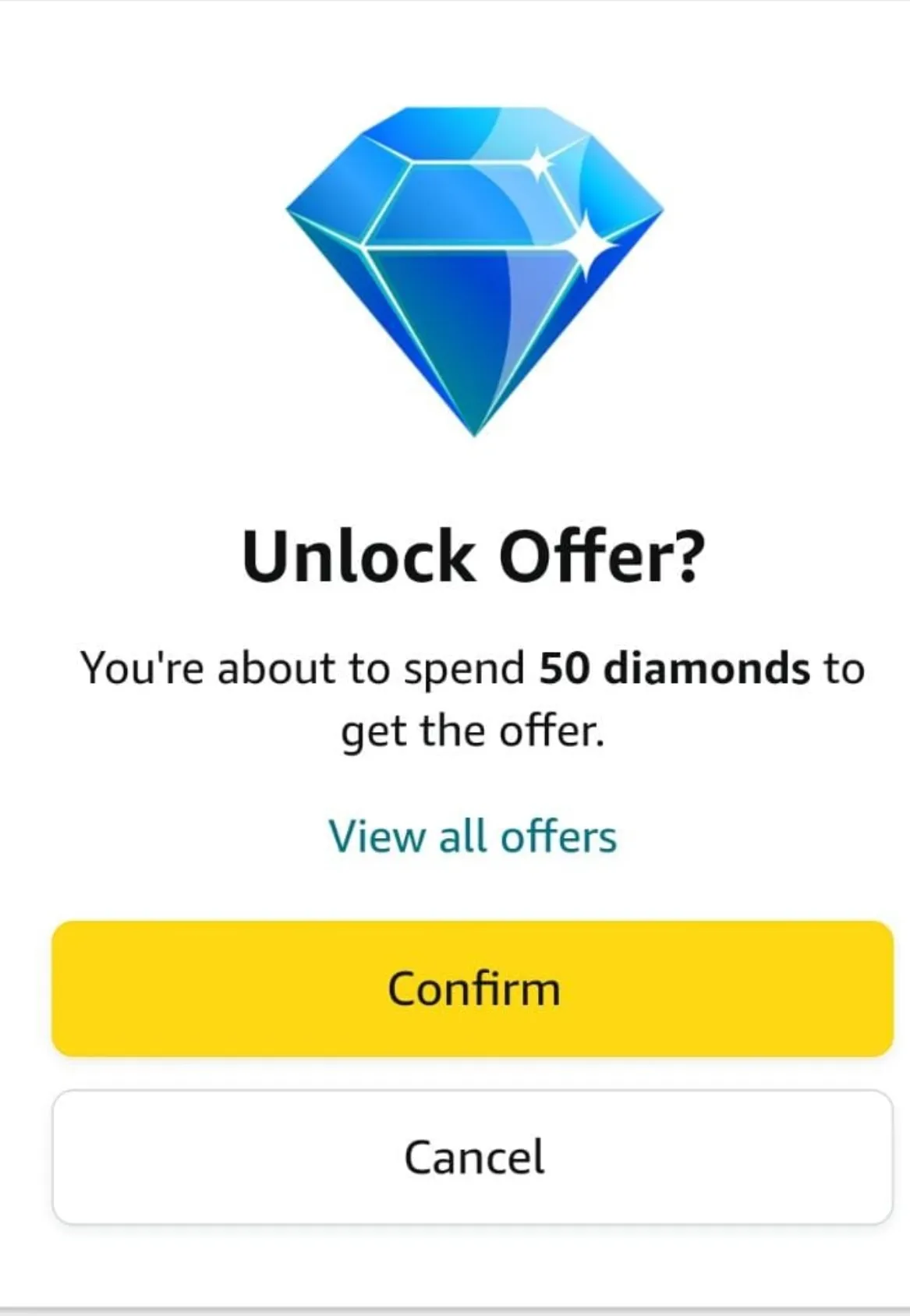 3. Click on 'Confirm'
4. Now click on 'Collect Now' to activate the offer
5. Now, you need to make a payment of Rs 25 or more with Amazon Scan till 23rd Oct.
6. After making the payment, you will get Rs 25 cashback in your Amazon Pay Balance.
Enjoy!! Also check two more links that have been added which give Rs 15 cashback on Rs 25 and Rs 10 cashback on Rs 25. Thus, by spending total of Rs 75 via Scan & Pay, you can get Rs 50 back absolutely free.