Do you regret that you missed the bitcoin wave that could have made you rich today? Well, most of us do. However, experts debate that bitcoin could still reach a price much higher than where it stands currently while others believe that it is a bubble which will burst and people will lose their hard earned money.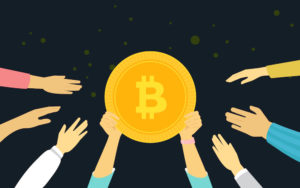 Should I invest in Bitcoin now?
However, we cannot nullify the risks involved in Bitcoin investment. So, it is advisable that you do your research properly before you put your bucks into Bitcoin. But is the bitcoin-only cryptocurrency you can invest in? The answer is NO.
Are there any other similar virtua

l

currencies?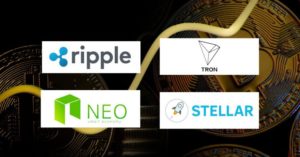 There are more than a thousand cryptocurrencies which exist and several more are coming every month. Few of them have experienced growth even more than what Bitcoin did - Ripple and Neo being the top examples which have almost increased more than 200 times their initial value in just a period of 1 year.
Should I invest in coins other than bitcoin?
Again the question arises - Should you invest in these new cryptocurrencies other than bitcoin? Well, you can and can also end up getting high returns if you are able to identify the coin which has the right vision and great project. But, that's where analysis comes and things start getting tough. If it was that easy to identify a good coin in its initial days, everybody would be doing that.
So what exactly should I do?
Well, that's the question most likely floating in your mind right now. It is never the best idea to put your money into cryptocurrencies without proper analysis, thinking that you will become rich overnight.
The solution is - Don't pay a single Rupee but still become an investor.
Yes, that's possible.
How can I invest without paying anything?
Although the crypto world is somewhat different from online shopping world that we all are familiar with but still the method of promotion that the companies which introduce new coins, use, is pretty similar.
We all often get offers from online shopping websites where we can get free coupon/free money by signing up/subscribing to newsletter/referring friends. The same works in Crypto Space too!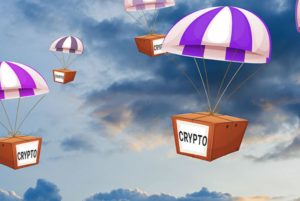 Whenever a new company comes with a new project in Crypto world and introduces their token, they sell these tokens via crowd sale by launching their ICO (Initial Coin Offering). ICO is similar to IPO (Initial Public Offering, in stocks/shares). ICO is a way for the company to get funds for their project.
After all the tokens are sold out, the company then ties up with leading cryptocurrency exchanges such as Binance, Bittrex, KuCoin and lists the tokens on their websites. Now everyone who purchased the tokens in the sale can start trading their tokens for real money on these exchanges and generally, the listing token price is 3-4 times than what it was in ICO. Some good projects like NEO even go up to 100 times.
So here comes the useful part for you - You need not always buy tokens in ICO. Many companies keep a small part of their tokens for giveaways. Just earn those tokens and then sell them when they are listed on exchanges. Free Money!
How do I know which companies are giving free tokens?
We, at Dealnloot, will keep you updated on this. We will keep updating this post with new giveaways/airdrops/referral programs via which you can earn free cryptocurrency tokens. Just don't miss a single chance to get these tokens for free as you never know when will one of those tokens become the next BitCoin!
Prerequisites for getting free token

s
Most of the companies have some pre-requirements for you to receive free tokens. So before you begin this new journey, complete the below steps:
Download Telegram App - Most of the new ICOs communicate with their community members via Telegram and for many of the giveaways/airdrops, it is necessary to join their telegram group.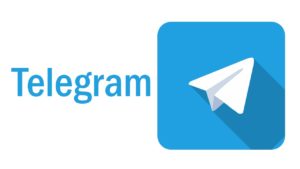 Download App here - Android | iOS | Windows. After downloading and signing up, go to Settings and create a username for your telegram account. You will need this many a times.
2. Create an account on bitcointalk.org - This is a very popular bitcoin community. So, create an account here as you will need to use the username of this site for many airdrops.
Visit here to create an account
3. Create an ethereum wallet of your own. Yes, ERC 20 wallet provided by myetherwallet is your personal wallet where you will receive all your free tokens. So, it is very important to create one for participating in Airdrops/Giveaways.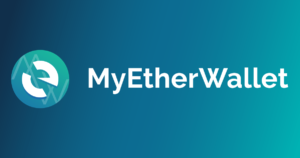 Visit myetherwallet.com here
Enter a strong password of your choice and click on "Create new Wallet"
Download your Keystore file and secure it safely somewhere
You will now get a private key. Save it to a secure location too.

Never ever share your private key or Keystore file with anyone. Anyone means anyone, not a single person.

Click on "Save your Address" >> "Private Key" >> Enter your Private Key to access your wallet >> "Unlock"
Scroll down and now you will see your ethereum wallet address starting with 0x
Save this address at a convenient location. You can share this with anybody. In fact, this is what you will be sharing with the crypto companies to get your free tokens.
4. Create an account on exchanges - Koinex | Binance | KuCoin | Bittrex
This is a later stage of the process and currently, you can also participate without having an account on an exchange. Also, most of the exchanges have stopped their registrations at the moment. We will keep you updated.
Are there any airdrops/giveaways running at the moment?
Yes, currently there are few good airdrops that are running and which can make you free money in the future. Participate in all of them as you don't want to regret missing something which goes big in future.
5th February Offers
1 . Birdchain - Get 420 tokens on registering + 420 each per referral
2. Crafty - Get 700-1000 tokens by filling up google form
3. (A very food ICO) Dock.io - Visit here, sign up and verify your account by connecting with Facebook and telegram. Earn tokens worth $3 for every referral  (Ending soon)
4. Yeetoken - Get 10 tokens on joining telegram group + 30 tokens each per referral (Ending on 6th Feb)
5. Valorem - Get 250 tokens free on just registering
6. Microdatachain - Get 1 token on joining telegram group and 5 tokens per referral
7. Hurify - Get 50 tokens per referral
8. Ethearnal - Don't miss this one. a very good ico. Giving 1 token free on joining telegram bot + refer and earn 3 per invite. 1 token = 0.001 ethereum. Ethereum's price has touched 1 lakh. so you are almost getting Rs 100 on joining.
9. Ojut - Get 2.16 coins on joining + upto $10,000 by referring
Past Airdrops
1. SEC - Get 100 tokens free + refer and earn
2. Wizzle - Earn 50 tokens free for every referral (Expired, check your myetherwallet for received tokens)
28th Jan
CIchain - Get 20 tokens free (send code in telegram group) + refer & earn
Travelcoin - Get 100 coins per each referral
27th Jan
iOST - Get 68 tokens free (already trading at 0.1$ on Binance). Don't miss this one.
26th Jan 2018
1. CRNC - Refer & Earn 5 tokens per referral
2. EDUC - Get 88 tokens by just giving your ethereum wallet address + refer and earn
3. RETN - Just fill a google form, join telegram group and earn 30 tokens worth 30 dollars
4. GSC - Join telegram group to earn tokens + refer and earn
25th Jan 2018
Energitoken - Refer and earn 5 tokens (Don't miss this one, a very promising ICO)
Consensus - Earn 800 tokens by just following, joining telegram group + refer to earn more
Nkor - Earn free tokens by completing simple tasks
Verified ICOs - Free tokens by just signing up
Lino - Earn 20 free tokens for every referral (This one ends today)
All Sports Blockchain - Get 5 tokens for free + 2 per refer
Added in the past
We will keep adding more! Till then, complete all of these. If you have any questions/queries, please feel free to comment down below.