Augmont App is a great place to buy Gold and Silver which are treated as very precious and are a good way to store money which can grow based on the increasing price of these metals.
This app has now launched a refer and earn program in which you get 1 gm free silver on signing up + you earn 1 gm for every friend you refer up to a maximum of 25g Silver. You can request the delivery of this silver to your address by paying nominal delivery charges.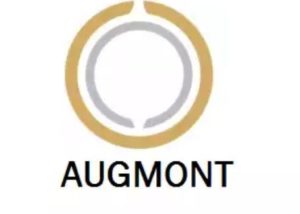 So, hurry up and start referring your friends now.
Note - This deal has been live for a few days but we had not posted it as we were a bit suspicious. However, we have now confirmed it from a friend and also added the proof.
How to get free silver from Augmont App?
1 . Download Augmont App from here
2. Now open the app and enter your mobile number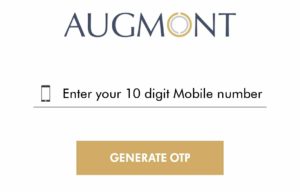 3. Now enter the OTP you received and in referral code column, enter - ZKP67039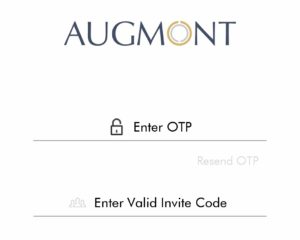 4. On the next screen, enter your personal details and proceed
5. Your account will be created and credited with 1g free silver, to begin with.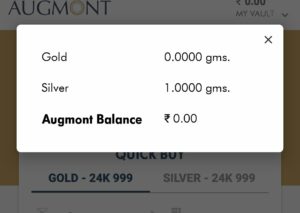 6. Click on the "More" button from right bottom >> "Refer & Earn"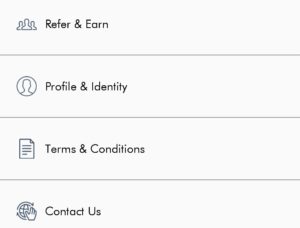 7. Here you will see your referral code. Share this code with your friends.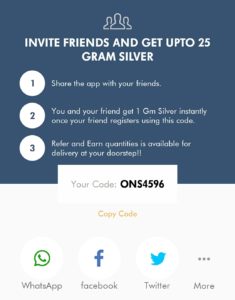 For every referral, you will get 1g silver credited to your account. You can a maximum of 25g silver through this program.
How to redeem the earned silver?
1 . Click on "Vault" button in bottom centre
2. Now choose Silver >> Amount
3. Click on "Select Delivery Address" >> "Add New Address"
4. Now you will have to pay delivery charges as per the redemption amount -
10 GM - Rs 150
20 Gm - Rs 250
50 gm - Rs 350
100 gm - Rs 550
1 gm - Rs 50
5. Once you have sufficient balance, you can redeem by adding the above-mentioned coins to cart and pay the delivery charges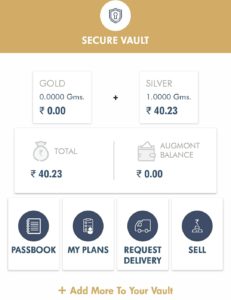 6. Your free silver will be delivered to you within few days.
Enjoy!
Proof -