Reading books by yourself has gotten old. Now you can get audio books wherein the book will be narrated to you nicely and you can sit back and relax. However, to try this new thing, why pay anything? That is why Amazon under its Audible product is offering a free trial and you can choose from over 2 lakh+ audio books for free. This is really an awesome deal and hence don't miss out.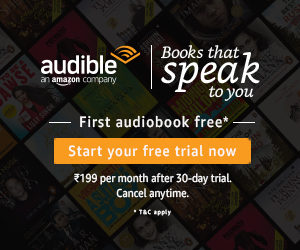 How to get free trial of Amazon Audible?
1 . Visit here
2. Click on Start Free Trial
If you are a prime member, you will get 90 days free trial
If you are not a prime member, you will get 30 days free trial
3. Just login/signup to your amazon account
4. Put in all details
5. Enter card details to begin your trial. You can use ICICI Pockets App credit card also to avail this offer
6. Enjoy! You can cancel the trial anytime before it ends to avoid getting charged.
What do you get?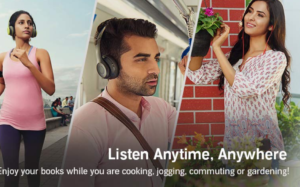 1 credit a month, good for any audiobook regardless of price.

Members get over 350 mins of handpicked listens for free, in addition to the monthly credit.

Exclusive member savings. Get 30% off any additional audiobooks.

You own your audiobooks. Keep your audiobooks forever, even if you cancel.

Easy exchanges. Don't like the book? Swap it for free.