Tatasky, apart form Jingalala Saturdays offer, have recently started JWed Afternoon offer where a random channel is provided at Re.1 for 1st month. This week get English news at Re.1 per day for the first 30 days.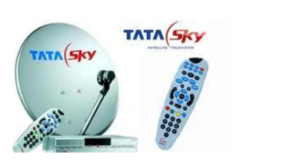 How to Get English News at Re.1 per day for 30 days? :
1. To avail this Offer, the Eligible Subscriber has to subscribe on 7th July 2018 anytime between 14:00 (IST) hours and 17:59: hours (IST) by any of the following methods:
Missed call: By giving a missed call on 7048170481 from the Registered Mobile Number ('RMN') of the Eligible Subscriber.
Tata Sky website: By logging on to My Tata Sky on www.mytatasky.com.
Helpline: By calling the Tata Sky helpline number 18602086633.
SMS: By typing "ADD ENEN " and send it to 56633 from the RMN of the Eligible Subscriber.
3 . Done !! Channel will be activated soon.
Terms and conditions :
After subscribing, Eligible Subscribers will be able to watch the channels in the Pack, which offers 23Standard Definition Channels, which are as follows:
Channel No.604: NDTV 24X7
Channel No.606: Times Now
Channel No.609: India Today
Channel No.611: CNN News 18
Channel No.613: NewsX
Channel No.614: Mirror Now
Channel No.615: Wion
Channel No.616: Republic TV
Channel No.621: NDTV Profit
Channel No.623: CNBC TV18
Channel No.624: BTVI
Channel No.625: ET NOW
Channel No.629: News9
Channel No.631: CNN
Channel No.633: BBC World
Channel No.635: Al Jazeera Eng
Channel No.636: Channel NewsAsia
Channel No.637: France 24
Channel No.638: TV5Monde Asie
Channel No.639: Russia Today
Channel No.640: Australia Plus
Channel No.641: NHK World TV
Channel No.642: DW