Hi, Dealnlooters, After a very short interval, we are back with an another crypto loot. Now this time Kala network is offering free Kudo token. Now You have to do Login to KALA Social at kala network now to accumulate your streak & get rewards $14 Kudo Token for free after your have checked-in for 7 days in a row. Do with multiple accounts guys for maximum loot. So Don't miss it and Hurry up!!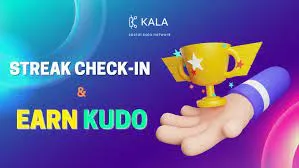 Offer Source- https://blog.kala.network/kala-streak-checkin-is-now-live-login-daily-to-receive-kudo/
How to Do Check-in daily for 7 days and Get $14 Kudo Token for free?
1- Open Trust wallet
2- Go to Dapps inside Trust wallet (You can also use Metamask)
3- Paste this link in address bar- https://social.kala.network/?refferal_username=ajaynaresh
4- Click Connect
5- Choose Wallet connect and then choose trust wallet
6- Select Smart chain Network and connect your wallet
7- Now Enter user name and Email id
It will ask to enter refer code, Then Enter refer code- ajaynaresh
8- Create display name
9- Now go to profile and Click Daily check-in
10- Do daily check-in for 7 days and you will be able to claim your KUDO token.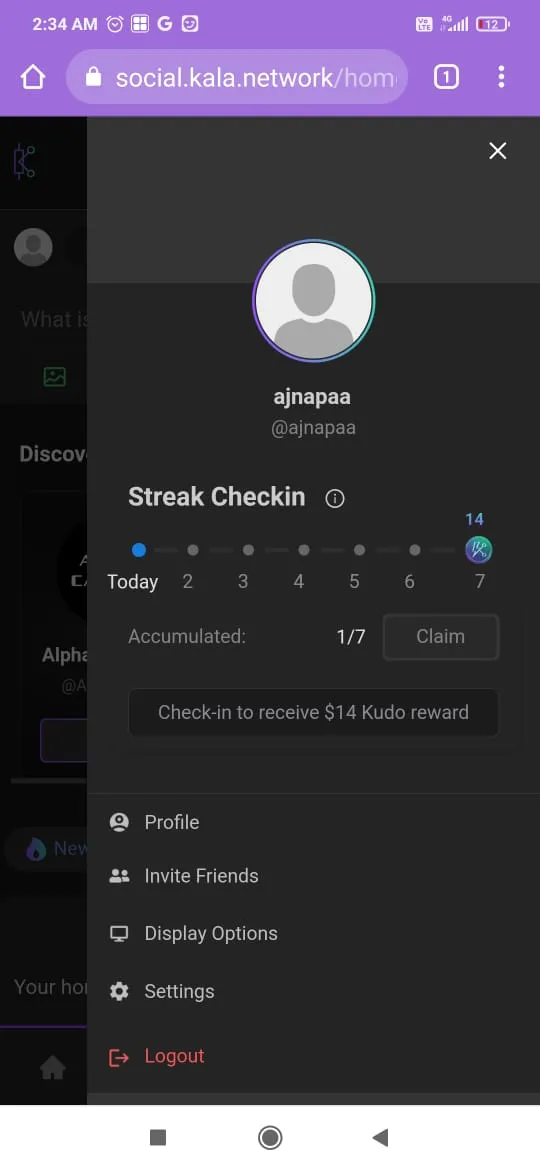 11- Done. Token is not listed yet. But will be listed soon. So till then accumulate as max as token.