Udemy is an online learning platform. It is now offering Microsoft Excel course for free of cost. The cost of the course is Rs 11840. Microsoft Excel is an essential tool in almost all organisations. Learning it will bring great value to you. So, hurry up and avail the deal now and start learning!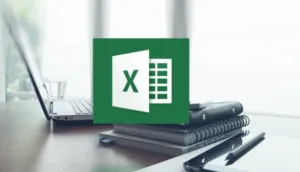 How to get Microsoft Excel course for free?
1 . Visit here
2. Login/Signup
3. Click on Buy Now
4. Apply coupon code - KILLCORONA
5. Complete the order
6. Enjoy learning excel!
What you'll learn
1. Getting Started: Get familiar with Excel Learn the basic operations and formulas of excel.

2. Excel Basics: You will learn basic concepts in this module which will give you a chance to build a solid foundation.

3. FORMULAS & FUNCTIONS: In-depth lessons on formulas, functions, lookup functions and data validation with Excel

4. WORKING WITH DATA: You will learn all about data organization and data visualization

5. ADVANCED CONCEPTS: You will learn the skills needed to automate, analyze & present Excel data in the most effective manner

While I can't make promises, my goal is to help you get the raise, promotion, or new job that you deserve.