Amazon daily quiz for November 9, 2022 is live. Now answer 5 simple questions and stand a chance to win Rs.5000 Amazon pay balance. Check out the answers below.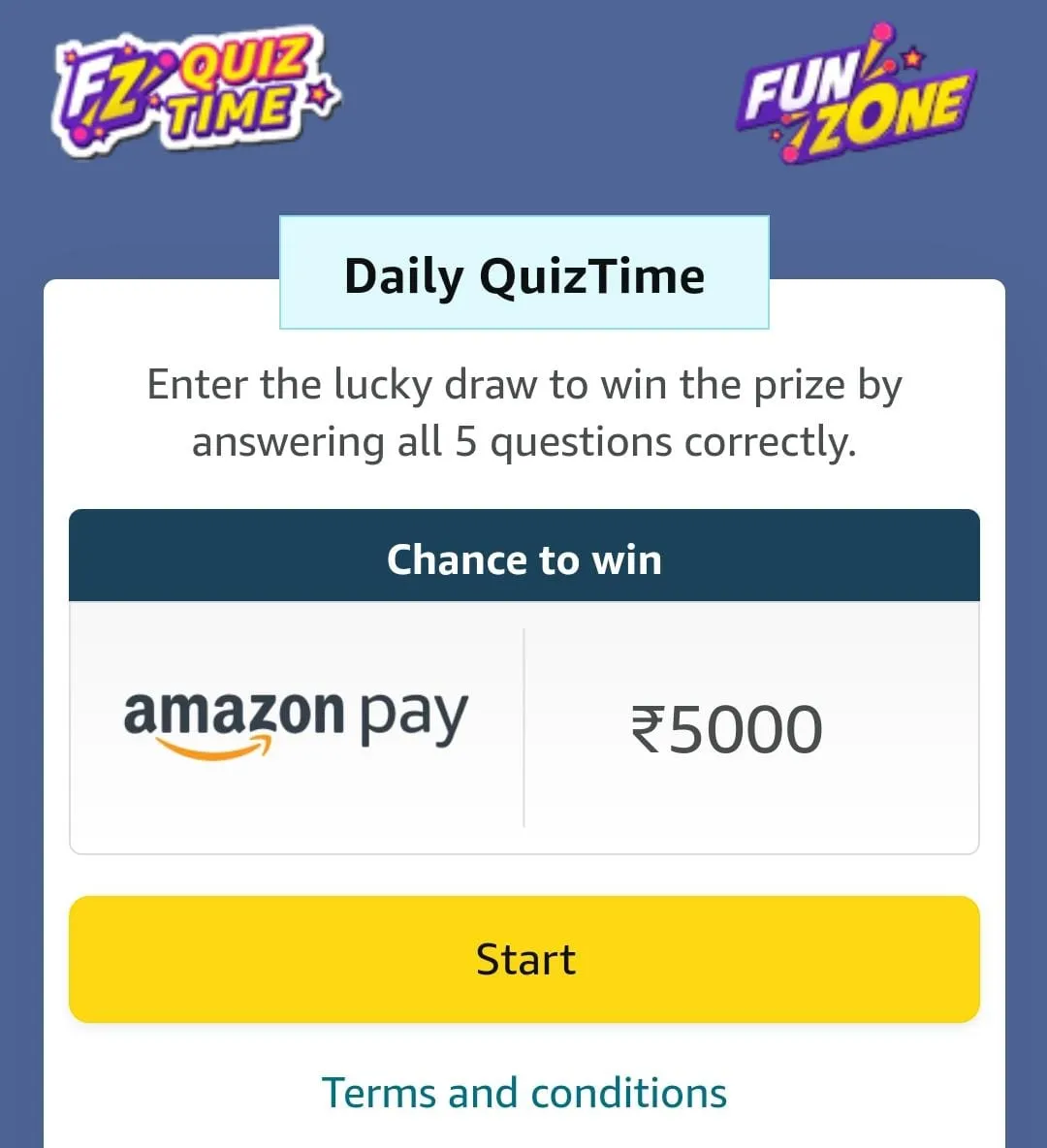 How to Answer 5 simple questions and stand a chance to win Rs.1250 Amazon pay balance? :
1 . Visit here via Amazon app or search "Quiz" and select Funzone > Scroll down
2. Now click on 'Start game'
3. Start Answering the questions asked
Question 1 - Who won the 2021 Puskas Award for his audacious 'Rabona' goal
Answer 1 - Erik lamela
Question 2 - Recently removed, which sculpture stood at the University of Hong Kong memorializing the victims of Beijing's Tiananmen Square?
Answer 2 - Pillar of Shame
Question 3 - Which country became the first country to transition to 4.5-day work week
Answer 3 - UAE
Question 4 - Which catfish lives in the abandoned cooling ponds of the exclusion zone of this famous nuclear react
Answer 4 - Wels catfish
Question 5 - This famous band was formed in which country
Answer 5 - UK
That's it! You have successfully completed the Quiz. Check winners on 10th November 2022.