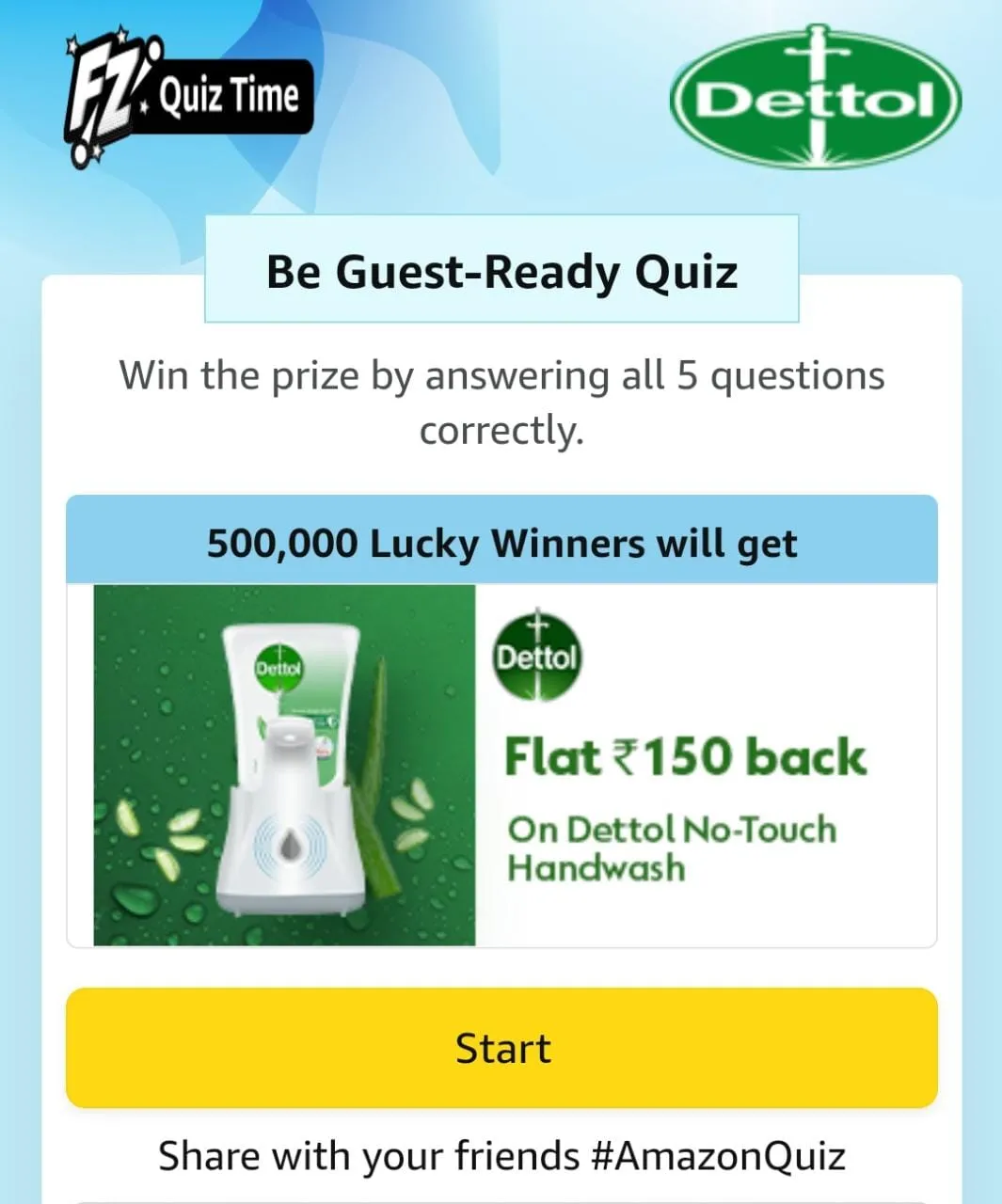 How to Answer 5 simple questions and stand a chance to win Rs.150 cashback on buying Dettol No-touch handwash? :
1 . Visit here via Amazon app or search "Quiz" and select Funzone > Scroll down
2. Now click on 'Start game'
3. Start Answering the questions asked
Question 1 - How can Dettol No-Touch Handwash help me be always guest-ready?
Answer 1 - All of the above
Question 2 - Is Dettol No-Touch Handwash a good gift for my friends and family?
Answer 2 - Yes, it's a new, sensor-enabled handwash device suitable for every home!
Question 3 - Is Dettol No-Touch Handwash suitable for skin?
Answer 3 - Yes, it is dermatologically tested
Question 4 - Which moisturizing ingredients does the Dettol No-Touch Handwash liquid have?
Answer 4 - Aloe Vera & Moisturizers
Question 5 - Is Dettol No-Touch Handwash refill available separately?
Answer 5 - Yes
That's it! You have successfully completed the Quiz. Now click "Claim now" and buy the product and get Rs.150 cashback.