Test your luck to win Rs.5000 amazon pay balance. Answer 5 simple Amazon quiz questions now. Check out the answers below !!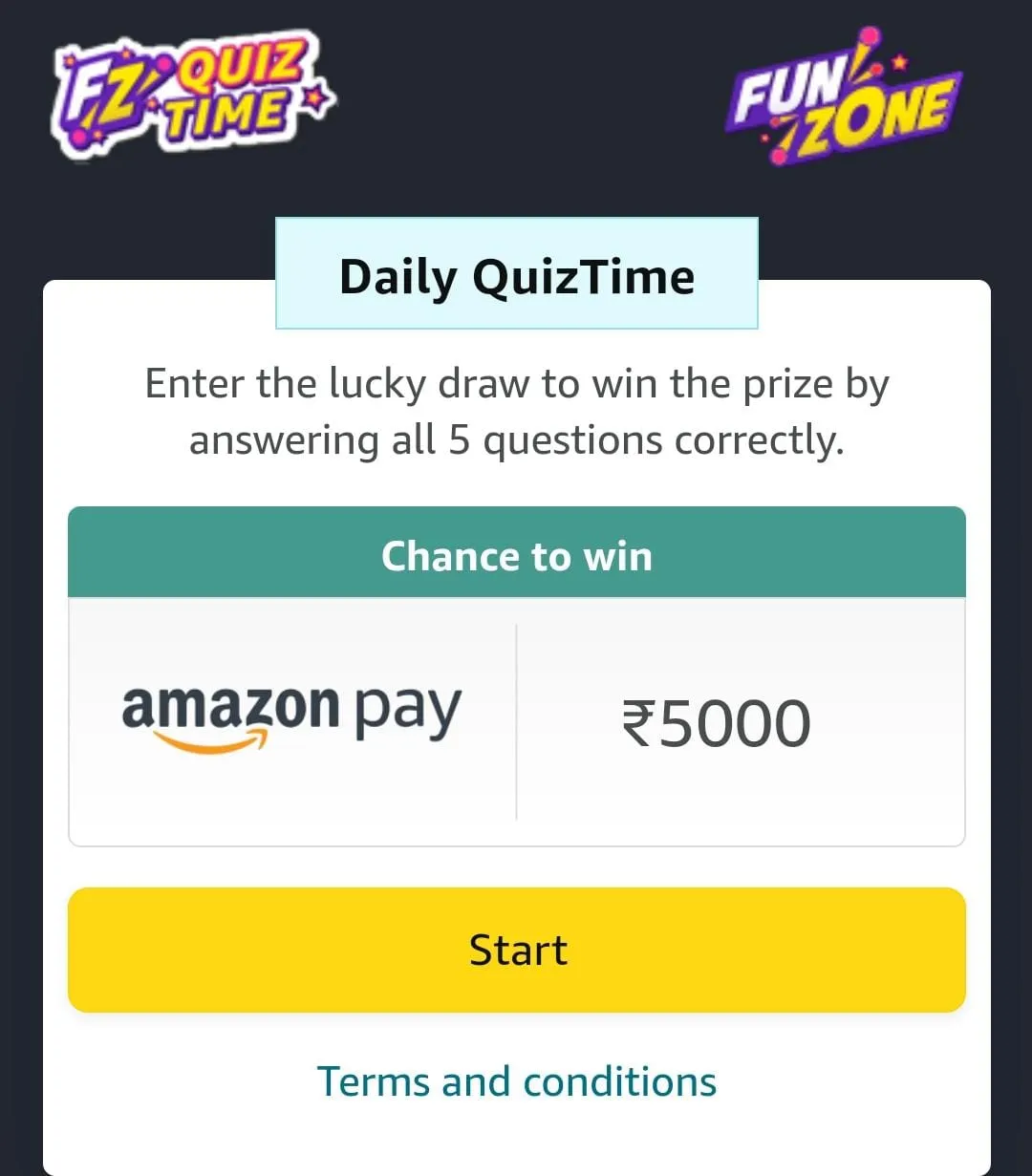 How to Answer 5 simple questions and stand a chance to win Rs.1000 Amazon pay balance? :
1 . Visit here via Amazon app or search "Quiz" and select Funzone > Scroll down
2. Now click on 'Start game'
3. Start Answering the questions asked
Question 1 - Who is the first Black woman to appear on the US quarter
Answer 1 - Maya Angelou
Question 2 - Joumou soup is a traditional pumpkin soup from which country that recently got the UNESCO cultural heritage status?
Answer 2 - Haiti
Question 3 - Yutu-2 is the robotic lunar rover of which country's mission to the Moon?
Answer 3 - China
Question 4 - Species of which fish, referred to earlier as 'trash fish' is named after this animal?
Answer 4 - Alligator Gar
Question 5 - This visual shows which city?
Answer 5 - Varanasi
That's it! You have successfully completed the Quiz. Check winners on 7th November 2022.