October 22 daily quiz is live at Amazon. Now answer 5 simple questions and stand a chance to win Rs.5000 Amazon pay balance. Check out the answers below.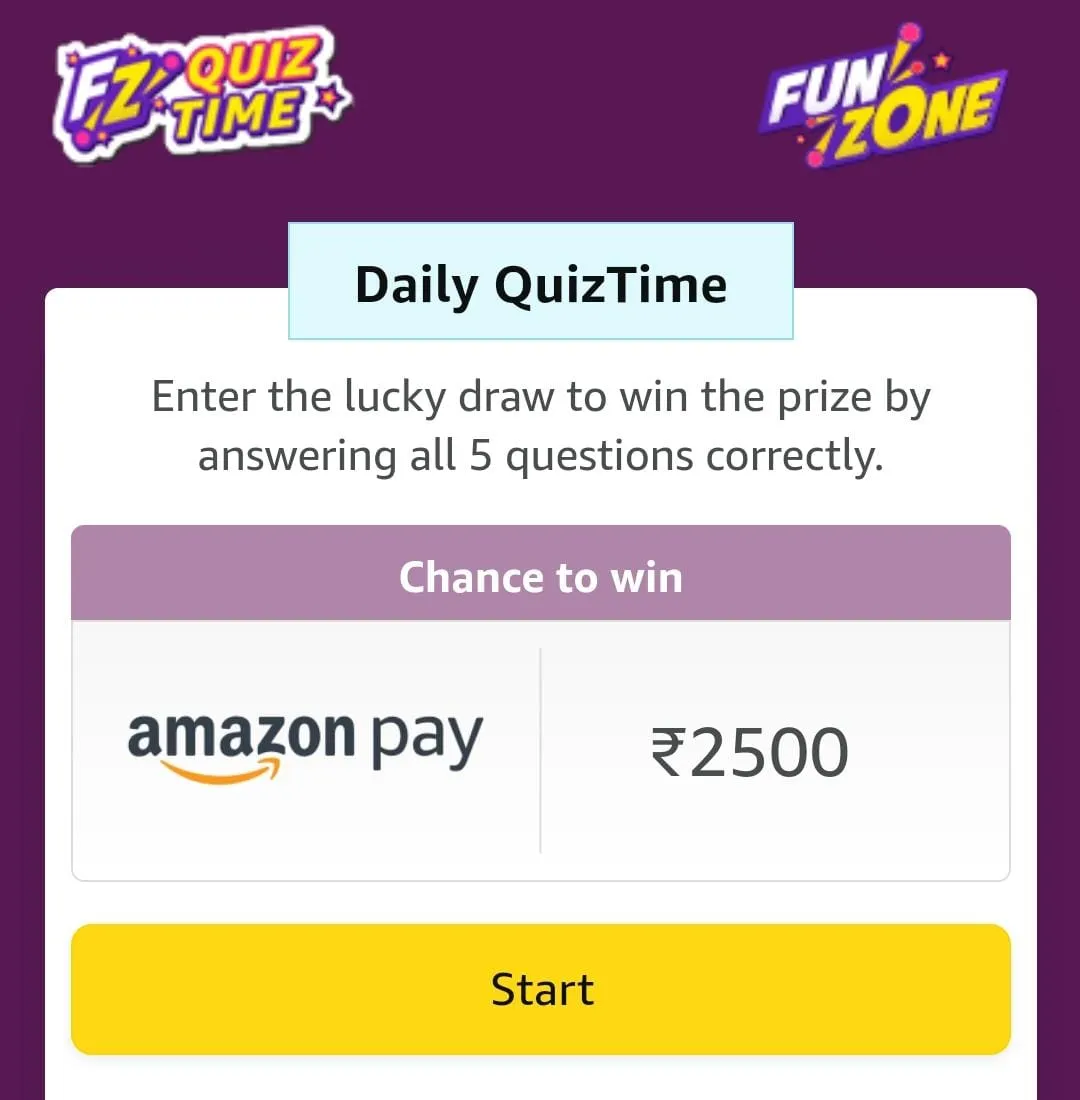 How to Answer 5 simple questions and stand a chance to win Rs.2500 Amazon pay balance? :
1 . Visit here via Amazon app or search "Quiz" and select Funzone > Scroll down
2. Now click on 'Start game'
3. Start Answering the questions asked
Question 1 - Leandro Trossard recently scored a hat-trick in a Premier League game against which club, in a match that ended 3-3?
Answer 1 - Liverpool
Question 2 - Who would be seen returning in the character of Neytiri in the movie Avatar 2?
Answer 2 - Zoe Saldana
Question 3 - The airport in which city was recently renamed after Bhagat Singh?
Answer 3 - Chandigarh
Question 4 - This statue represents which famous explorer?
Answer 4 - Christopher Colombus
Question 5 - This is the flag of which US state?
Answer 5 - Texas
That's it! You have successfully completed the Quiz. Check winners on 23rd Ocrober 2022.