Answering correctly for 5 simple questions can get you Rs.5000 Amazon pay balance. Answers for today's Amazon quiz is below.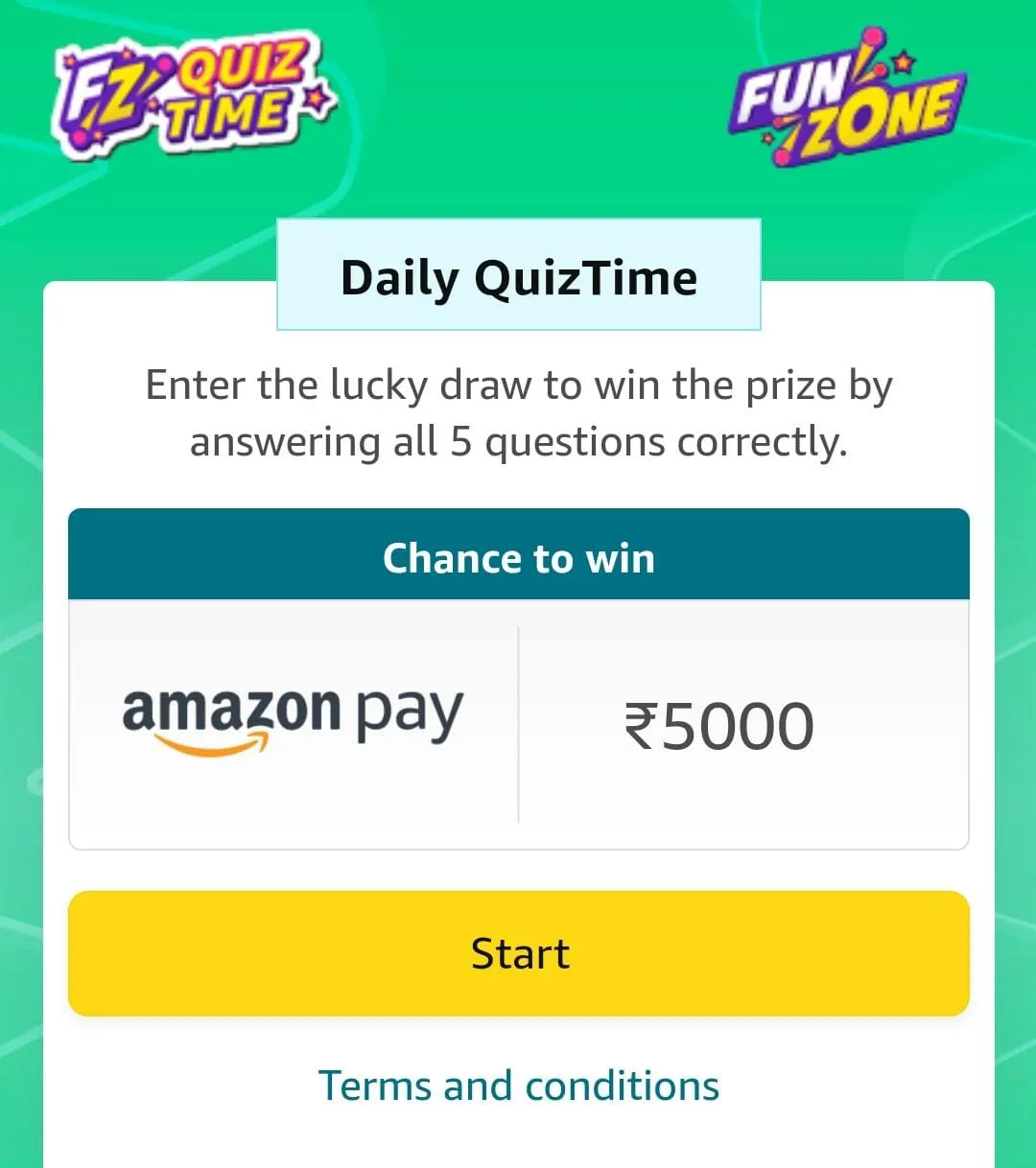 How to Answer 5 simple questions and stand a chance to win Rs.5000 Amazon pay balance? :
1 . Visit here via Amazon app or search "Quiz" and select Funzone > Scroll down
2. Now click on 'Start game'
3. Start Answering the questions asked
Question 1 - Under tough conditions, who won the 2022 Singapore Grand Prix?
Answer 1 - Sergio Perez
Question 2 - The Greatest Beer Run Ever' starring Zac Efron and Russell Crowe is set during the time of which war?
Answer 2 - Vietnam War
Question 3 - Recently the Housing and Urban Affairs Ministry launched a competition involving making toys from waste. What was the competition called?
Answer 3 - Swachh Toycathon
Question 4 - Which famous scientist does this sculpture represent?
Answer 4 - Galileo Galilei
Question 5 - This is a famous city in which country?
Answer 5 - Italy
That's it! You have successfully completed the Quiz. Check winners on 22nd Ocrober 2022.