Everyone likes Motorcycles, especially when it comes to Boys, they go crazy for Motorcycles. Now you have a chance to buy certain Bike models from various brands like Honda, Hero, TVS even Triumph, Harley Davidson, Ducati etc at a huge discount and also cars because of the Supreme Court's ban on BS 3 vehicles.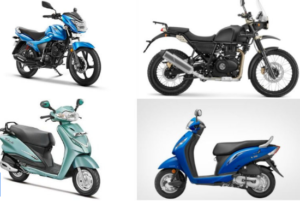 We the Dealnloot team wanted our members to be aware of this. We are not against the law or in any way responsible for the decisions you are going to take.
What & How? :
What is a BS 3 vehicle? :
The term "BS" stands for Bharat Stage which signifies the emission regulation standards set by Indian regulatory bodies and "III" or "3" refers the "effect" of the rules imposed by the regulatory bodies. So, Higher the number, stricter the rules.
The regulatory bodies work under the Central Government and these rules are made to keep a check on pollutant levels emitted by vehicles that use combustion engines. A manufacturer should make a vehicle according to it. These rules are followed in all the countries under different names with different set of rules.
The Ban by Supreme Court & Huge discounts by the brands :
The Supreme Court of India has already ordered the makers to strictly follow the rules framed for BS IV/4 (Soon to be implemented) and manufacture/tweak their vehicles. Though many of the makers followed it and tweaked their vehicles, there is a huge stock of their vehicles left to be sold that are BS-III compliant and they have only 1 more day left to sell them. So they have decided to sell as many as the unsold ones at a huge discount.
How to buy the two wheelers and cars at discounted price? :
First of all, you have a day left to buy them. Second of all, you may be still able to buy them at the discounted price for the next very few days.
1 . Visit the nearest Bike/Car showroom and inquire them about the same and buy the vehicle. It's simple as that.
Different Bike makers offering discount on their bike models :
Companies like Hero, TVS, Honda are providing discounts on their Bike & Scooter models from Rs.5000 upto Rs.22,000.

Above are the discounts provided on some of the popular bikes. The discounted price may vary to showroom to showroom with some minor difference.
Maestro Edge
Activa 3G
Dream Neo
CB Shine
CBR150r and 250R
CB Unicorn
Dio
Dream Yuga
Navi
Apache 160 and RTR 200 4V
Jupiter
Apart from the regular makers, Makers like Triump, Ducati, Harley Davidson are also offering certain models of them at a discounted price.
Triumph Thunderbird Storm, Triumph Thunderbird LT, Triumph Rocket 3, Triumph Tiger 800 XR
Ducati Monster 821
Ducati Scrambler Urban Enduro
Ducati Diavel
Harley Davidson Street 750
Apart from two wheelers, certain Car makers are also selling certain models of them at a discounted price.
Risks : 
There are things that you need to be careful of. As per the Supreme Court ruling, vehicles sold before 1st April can be registered in cities that permitted BS III vehicles. Vehicles registered after 1st April but bought earlier will need to have proof that the sale was carried out before midnight of 31st March.
Make sure you get all essential documents and invoices related to the sale and finance before 31st March.
So, if you are looking for a Bike or a car to buy, now is the time. Call all the showrooms in your area and begin the process of buying.