We always try to bring something more interesting and new to you in a good manner, Today we have made a list of Top 5 earphones to buy under 1k segment. Let's start with
1. 

SENNHEISER – CX 180

The Sennheiser CX180 in-ears are one of the most popular earphones sold in the country. In fact, Sennheiser specifically launched this model for the Indian market, keeping in mind the average consumer's audio palate and budget requirements. these earphones are pretty lightweight and comfortable due to its plastic build. A downside, of course, is that it is very flimsy and the cables tend to rather tangle and are susceptible to cable noise. It is inexpensive, well intended for the price tag, and contains a sonic signature that appeals to the masses. If you're searching for a relaxed, comfortable and bass-driven set of in-ear headphones, then think about the Sennheiser CX180.
Pros
Best Earphone In terms of Sound Quality.
Best Earphone In terms of Bass Quality.
Good and Comfortable Design.
Produce loud and clear audio.
Cons
Build Quality is not so good.
No microphone.
Amazon – Rs.925.00
Flipkart – Rs.849
2. JBL – C150SI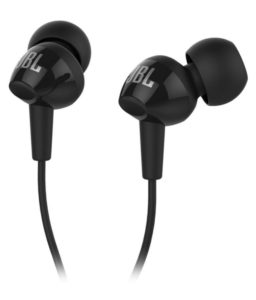 JBL is one of the most popular brands among the urban cool youth. It comes as no surprise, owing to the fact that the brand always brings to us well designed, budget earphones and headphones. The C150SI is the latest stylish launch from the house of JBL. Extremely tiny, the earpieces are as small as glass marbles in size. Available three basic colors, you can choose from white, red and black. Ultra lightweight, JBL has ensured that these in-ears lend the best fit, even at the lowest budget. The earphones perfectly fit inside your ear canal and stay in place for as long as you enjoy your favorite tracks.
Pros
Small drivers and a snuggly fit in the ears
very powerful bass and great mids
Has inbuilt mic and button
Good noise cancellation
Cons
 cable is a tad short
Highs are bit underwhelming
Not very recommendable for outdoor use
Flipkart – Rs.899
3. 

Audio Technica ATH-CKL203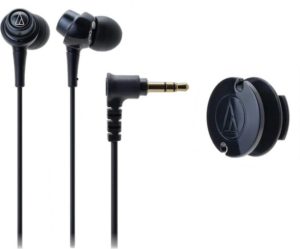 The Audio Technica ATH-CKL203 are lightweight and comfortable headphones that offer decent audio quality for its price. The audio from these budget pairs from Audio Technica is little on the brighter side and offer a good mid-range, with a slightly weaker bass output. It also comes with a cable wrap and four pairs of tips for the perfect fit.
Pros
Crystal-clear sound and excellent detail resolution

Comfortable long-wearing design
Cons
Bass is very less when compared to any other bass type ear pieces.
Without Mic
Amazon – Rs690
4.

boAt BassHeads 220 & 225 with Microphone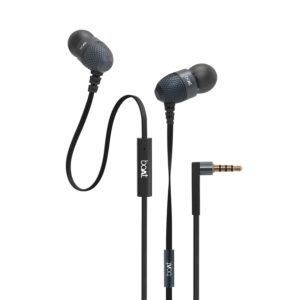 The boat 225 is the first choice in this list of super cheap earphones under 500. These produce deep bass and good treble. In addition, it also comes with a noise-canceling microphone for making phone calls. Double tapping the button will play the next music for you.The build quality is so impressive and the material is such that it doesn't get tangled easily. L – shaped headphone jack which is great if you have a phone that has headphone jack at the bottom. This L shape design helps the jack from wear and tear.
Pros
Value for money
Doesn't get tangled easily
Double tapping the mic button plays the next song
Cons
Very long use may feel uncomfortable for your ears
Amazon – Rs599
5. House of Marley Smile Jamaica EM-JE041-SB In-Ear Headphones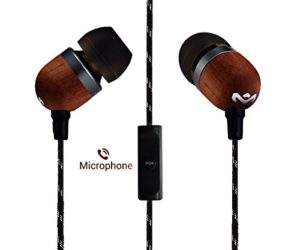 These Earphones are very durable , the sound is amazing and the bass is also , good. The best part about these earphones is of course its superior build quality and stylish looks. The nylon wires are worth mentioning.These produce natural sound  & very detailed. Near soundstage experience. Doesn't get tangled very easily unlike other earphones which is a very good thing.I have personally owned the product it's awesome. If you have a preference for the looks too, be sure to check this out. These are one of the best looking earphones under 1000 category.
Pros
Very durable
Tangle-free
2 years warranty