Hurray !! Congratulations to all Idea users as Idea is again back with a mind blowing loot offer. You can get a recharge of Rs 50 absolutely free by investing Rs 5. This offer was active once before also. The Rs 5 you'll have to invest will activate Pretones Pack but that can be deactivated very easily. Just read the steps and grab the offer.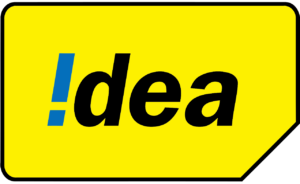 How To Get Rs 50 Recharge From Idea Recharge Loot ?
1. Dial 55955 from your Idea Number (Toll Free)

2. Then Press 1 for your Local Language and 2 for English
3. They'll Inform you about Rs 50 Paytm Recharge voucher
4. Now go as per the instructions and give a confirmation by activating the Pretones pack
5. You'll be charged Rs 5 for this subscription And You Will Get Rs 50 Paytm Voucher in 24 Hours
6. You Can Use This Voucher For Idea Bill Payment And Recharge at Paytm & Get Rs 50 Instant off.
How to Redeem this Paytm Voucher ?

1. Visit Paytm Here
2. Login / Sign up
3. Initiate an Idea Recharge or Bill Payment of Rs 50 or more.
4. Apply Coupon which you got from Idea
5. Once coupon applied successfully, click on Proceed.
6. You Recharge will be Successful soon without paying a penny.
How To Deactivate the Pack activated In First Step ?



We already know that we activated Rs 5 plan in first step and after getting Rs 50 coupon you need to deactivate that Pack.
Send message like this to deactivate Pretones pack after you get the coupon of Rs 50 from Idea.
STOP to 155223
Terms and Conditions
Customer Activates Pretones service via any mode (such as SMS, VOICE, OBD, IBD, IVR, USSD)
After successful receipt of call back, a unique code is pushed to the customer along with the Paytm link
Customer will receive the unique coupon code maximum within the 24 Hrs of receiving the call back.
Once the coupon code is successfully applied, Rs 50 recharge will be done on the idea number provided
The redemption code will be pushed to a new customer on activation and on the subsequent renewal during the offer period. For existing customers, the redemption code will be pushed only on one renewal during the offer period. A customer churning out and reactivating the service during the offer will not be eligible to receive the code
Codes will be valid only during the offer period and shall expire after the end of the offer period (

\
Proof