Paytm Loot " 5 pe 250 UPI Offer " – Get Rs 250 cashback on doing 5 UPI Transfers of Rs 5000 or more . Offer is valid for all users . Transfer Rs 5000 to any UPI address (including yours itself) and your transaction will be counted as valid for the cashback offer . Don't Miss, Grab this Offer Now..!!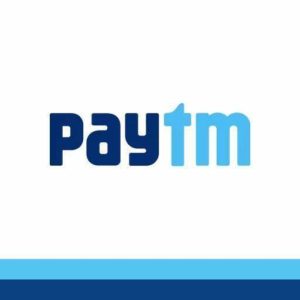 Offer details:-
Get guaranteed Rs 250 cashback by making 5 money transfers using Paytm UPI address within 3 months.
How to Get Rs 250 Cashback on doing 5 UPI Transfer of Rs 5000 in Paytm " 5 pe 250 UPI Offer " ?
2. Install and Open Paytm App.
3. Login to your existing account /Sign up for a new Paytm Account
4. Tap on Left Menu and click on "Cashback Offers". See screenshot below
5. Tap on "5 Pe Rs 250 UPI Offer".
6. Now click on  " Do First UPI Payment" .
7. This will redirect you to BHIM UPI Page . Enter the UPI address to whom you wish to send the amount . Enter the amount of Rs 5000 or more .(  Make sure you have Rs 5000 in your @Paytm upi linked bank account. )
Note – You can send money to your own UPI address to such as tez or phonepe UPI address . This is what makes the offer best in all ways .
8. After performing first transaction , you will get a notice that you have successfully availed for the offer . ( This may take 15 to 30 minutes )
9 . Now you will get a push notification for availing in Rs 250 offer . Tap on Rs 250 offer . Please don't claim Rs 50 cashback upi offer else you will not be eligible for 5 Pe 50 UPI Offer.
9. Repeat above steps 5 times for Getting Rs 250 cashback for once .
10.  Repeat steps 4 to 9 thrice for getting cashback Rs 250 * 3 = Rs 750 .
Terms & Conditions:-
Offer applicable in Android and ios app version 7.0.0 and above.
One upi transaction will be counted in only one Cashback offer at any given point in time.
After your first money transfer using Paytm upi address through Paytm App, you will get an SMS and Push notification to claim Rs. 50 cashback on your first upi transaction or participate in "5 pe 250 UPI Offer" cashback offer to get Rs. 250
You can also claim Rs. 50 cashback or participate in cashback offer by going into Cashback Offers" section from your "Profile" section
After participating in the offer, you have to do 4 more money transfers through Paytm upi address to get Rs 250 cashback
UPI transaction of Rs 5000 or more will be considered for the offer
You can avail this offer a maximum of 3 times during the campaign validity.
Cashback will be credited to your Paytm Wallet within 24 hours of completing the offer.