GAANA app, i think it is not at all necessary to give any introduction about gaana app as we all are aware of it by few short story advertisements. Obviously a cute love story about the couple and eagerly waited for the next advertisement every time. I seriously miss those adds. And coming back to the app, Gaana is just not an app, it is a place where we could find all of our beloved songs to relax for a while. So, Ganna is offering a free subscription for 89 days. Go ahead and use it 🙂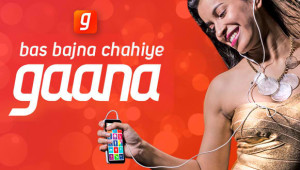 To get extra 30 days, click on "Refer to Win" >> "Get referred" and enter code – 7KAQK8Y
How to Get 3 months Gaana Subscription absolutely free ?
1-Visit here OR Install Gaana from here- Android
2-Open App > Make a Account
3-Go to setting > Offers and Promotions > Redeem Coupon
4- Then enter coupon "IIITDGAANA" and Redeem
5-Now Gaana is subscribed for 89 days.
6-Done. Thats it!!
Advantages of Gaana+ Account-
Gaana+ users can download unlimited songs on up to 5 devices. You can download individual songs, full albums, or full playlists. As long as you're a subscriber, you can keep listening to music that's been downloaded. If your subscription ends, you can still listen to the music by streaming it, but you can't access the downloaded versions unless you re-subscribe.
Gaana App offers-
+ Access to over 10 million songs
+ Thousands of playlists created by Experts and Users
+ Save your favorite songs, playlists, albums and artists
+ Listen to Non-stop Radio & also 10 Radio Mirchi stations.
+ Music updated daily for Hindi, English, Tamil, Telugu, Bhojpuri and other regional languages
+ Dedicated sections for Top Songs, Ghazals, Romantic Songs, Bhajans, Dance Songs
+ Enjoy Lyrics of your favorite songs
Gaana Plus offers-
+ Download unlimited songs for offline listening
+ Ad free Music experience
+ Music in high definition audio quality
+ Sync downloads on 5 devices
FAQ of Gaana-
To Know About FAQ, Please visit here