Dealnloot was started in December 2014 to provide best shopping deals, coupons, freebies, recharge offers etc to you people. It has been around 2.5 years now and we have been quite successful in achieving our aim of doing so.
Within this period, we have received 2 crore+ hits.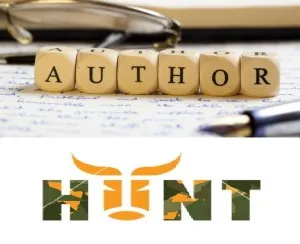 The comments by our users have inspired and encouraged us a lot –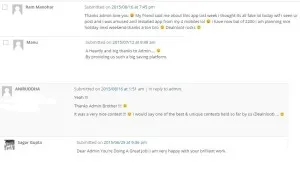 Our main motive throughout the entire journey has been – Quality deals !! I myself as an admin always encourage my authors to post less but post quality content and throughout this journey, Dealnloot is proud to have/had authors like Jass, PJ, Ajay, Vivek, Naveen who take precious time out of their busy schedule just to contribute to our initiative.
We are looking to expand now and therefore need more authors and content creators. So we have started this "Author Hunt" to get the best writers from all across India.
So do you have that extraordinary ability to find time for hunting the best deals from the internet and present it in the best way to the people ? If yes is your answer then get ready to join us !!
Qualities of a good author
Below are some of the qualities/needs we are looking for in you –
1 . Fluent and error-free English – This is the most important aspect as far as an author on any website is concerned. We want someone who is fluent in writing good English and makes no grammatical mistakes because poor English often leads the readers to possess a feeling of disappointment.
2. Experience in Deals etc – We don't want a person who does not know what is meant by online shopping deals ? We want someone who has a vast knowledge of all these aspects and never shops without using a coupon or offer 😉 So before applying make sure you have a fair knowledge of deals, coupons and offers.
3. SEO – Search Engine Optimization plays a crucial role in the growth of any online website. So if you have knowledge in this field, it would be a plus point.
4. MS word – Basic knowledge of Microsoft Word is required.
5. Friendly Nature – We always want our users to be fully satisfied with our service. We never let our users feel that we are superior to them. Customers are most valuable to us. So we want people who can behave friendly with our users 🙂
6. Time – We want people who can give a good amount of time for dealnloot. Someone who can make around 4-5 posts in a day will fulfill the needs 🙂
7. Passionate about Ecommerce – And lastly and most importantly, you should be passionate about Ecommerce.
How to apply ?
1. Click here, logjn with your email id and fill the form carefully and as accurately as possible
2. Now send any good post ( like a deal etc ) containing all the details at teamofdnl@gmail.com with Subject "My Application for Dealnloot Author Post" .Make sure that you write the post yourself and not take help of anyone.
What will you get by being an author of dealnloot ?
1 . Dealnloot ranks among top 6000 websites in India so working with us would provide you great exposure to management skills, marketing techniques etc
2. Well we know just motivation is not enough. We will even pay you according to your contribution to our community. Our way of making payment is – "Pay per post" i.e you will get a certain amount of money per post. However, don't expect you will be paid Rs 50 per post (However there would be special posts for which we pay Rs 50 also).
Note – If you are looking for making quick money, then this author hunt is not for you. We are looking for people who want to do blogging, improving their communication skills, management skills etc.