Now a  days, Most Financial institutions do not offer more interest rate for your investment. But here is a very good app which gives very good return on investments named is- "12% Club". 12% Club App is powered by BharatPe. The 12% Club is an online platform that allows you to earn 12% on amounts you invest in NBFC-P2P platforms and to borrow at a rate of 12 % from NBFCs. You can earn upto 12% ROI with 12% Club through our NBFC P2P partner LenDenClub, and investments are invested through their P2P NBFC. Borrowers who borrow money from P2P NBFCs pay interest as a return for the money lent. So, Be ready to see your money grow.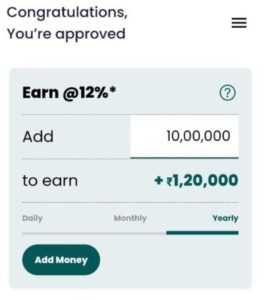 Note- Generally bank offers 4-6% interest rate on Saving / FDs. But In this App, Invest and get back your money at 12%  interest. You can take Borrow from this App and pay  back at 12% Interest only. 
How to Signup  12% Club App?
1. First of all Download the TwelveClub app.
2. Now install and open the app.
3. After that enter your mobile number and verify it with OTP.
4. Once verified you will get redirected to the dashboard of the app.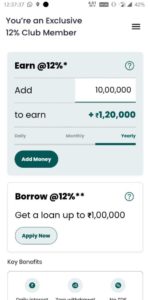 How To Earn 12% Interest On 12% Club App
All you need is to invest your money in the 12% Club app and earn interest in it. You can start with a minimum of 1000 INR and a maximum of 10 Lakhs in it. You can also withdraw your money on a Daily, Monthly, or Yearly basis. All you need is to complete your KYC and get started with it.
1. First of all, open the app and click on Add Money.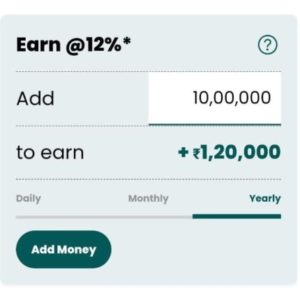 2. After that you need to link your bank account.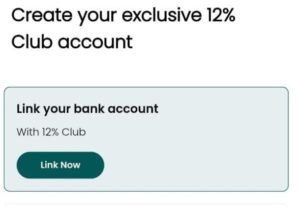 3. Simply click on Link now and select your bank account from the list.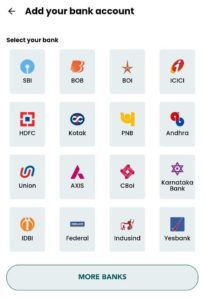 4. Once you find your bank account simply click on it.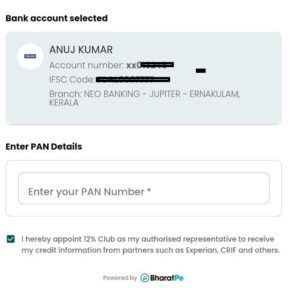 5. After that you need to verify your Aadhaar with OTP.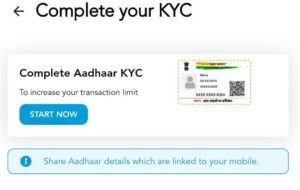 6. Once you complete your Aadhaar KYC it's time to upload your Selfie.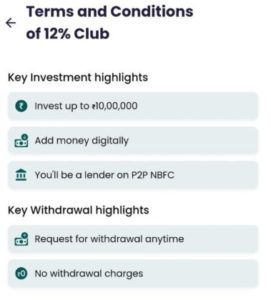 7. After uploading Selfie accept the terms and conditions and your account will get approved.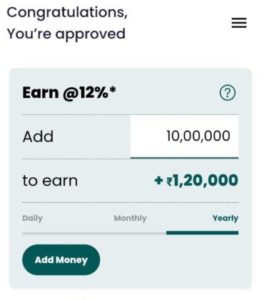 8. Now add money to your account and watch it grow
How To Borrow Money From 12% Club App at 12% Interest
1. Open the 12% club app and click on Borrow Now.
2. Now enter the required details and you will get the loan amount depending on your CIBIL.
12% Club Refer and Earn
With its unique refer and earn program you will earn 10% of your friend's earning and it will get credited to your account as monthly cashback credit. Your friend will also get up to 12% earning on investment on daily basis.
Open the 12% club app and click on the Hamburger menu on the top right corner of the app.
Now click on Refer and Earn and copy your referral code.
Share it with your friends to get maximum benefits.