Hi Dealnlooters, it has been a very enriching cricket season (IPL) that ended yesterday with Mumbai Indians yet again becoming the Champions beating RPS in a very close fight. We thought of an IPL Contest on Dealnloot but could not go ahead due to some issues but a mini World Cup is coming up now in June i.e. Champions Trophy and Dealnloot is here to delight you with a prediction contest where you can win prizes of Rs 5,000+. It is a 18 day tournament and you will be able to play every day here to win PayTM Cash/Recharge.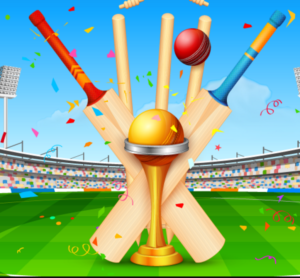 Click here

to check the Final Leaderboard of Fantasy Cricket Contest.

Click here

to check the winners list of Daily Cricket Expert Contest

. Congrats !


All

the prizes for the contests will be sent by tomorrow night

. Please bear with us.
The big ICC Tournament that is held every 4 years begins on the first dayof June with England and Bangladesh battling each other for a winning start. The most anticipated crunch game b/w India and Pakistan goes live on 4th June. We are sure, you will be enjoying all these great matches but what if you also get to win something just by predicting, guessing and using your cricketing knowledge ? Well, to make it true, Dealnloot Champions Trophy Contest is here.
How to participate in Dealnloot Champions Trophy Contest ?
There are 3 types of contest
A) "Your Dream Team" Contest
B) "Daily Cricket Expert" Contest
C) "Social King" Contest
Your Dream Team Contest
How to play?
1 . You need to choose your own team of 11 players (4 Batsman, 4 Bowlers, 2 All Rounders, 1 Wicket Keeper) you think will play the best in the tournament and play this contest. We will soon add a google form link for that in this post.
2. You can select two captains – Batting Captain (one player out of Batsman/All Rounder/Wicket Keeper) and Bowling Captain (Bowler/All Rounder). Your Captain's points will be doubled.
3. You must remember that you cannot change the team once submitted
4. You can although enter your team anytime (before or after the tournament is started) but if you submit the team after the tournament is started, you will entail a penalty of 100 points per match (Say you submit your entry on 3nd June, that is before Match 3, in that case you will have a penalty of 200 points)
Prizes for Fantasy 11 Contest
1st Position – Rs 500
2nd Position – Rs 300
3rd Position – Rs 200
4th – 10th position – Rs 100 each
11th – 20th position – Rs 30 each
Daily Cricket Expert Contest
This contest is for those who want to play everyday.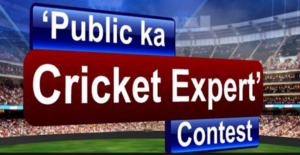 1 . Before any match starts, a Google Forms link would be added in this post minimum of 24 hours before the match starts. This is to allow you enough time to make prediction. For eg. – If match is at 3 PM 4th June then the google form link will be added in this post at 3 PM 3rd June and at 6 PM for matches starting at 6 PM the next day.
Pro-Tip – Make sure you keep remember that there would be a new link for every match. Come back everyday to participate.
2. Once the link is posted here, you need to click on it and login with your google account and you will see a few questions regarding the upcoming match. Questions like –
Who will win the match ?
Who will score maximum sixes ?
What will the range of India's score till 15 overs ?
3. Remember that you will need to login via your Gmail account to access the form.
After you log in via your Gmail account, submit your name, mobile number, email id and your answers for the questions and submit. You can submit your entry before the toss is conducted. Entries received after the toss will be invalid.
4. That's it!! You are done. For every correct guess, you will get 10 points. Top 5 users with maximum points for that day will get ₹30 paytm cash/recharge each. If you have won once in this contest, you are not eligible to win the prize again, but yes there might be surprise prizes for the person leading the overall leaderboard.
However if the match is one in which India is playing or it is Semifinal or final then we will have 7 winners instead of 5 and top 2 users get ₹50 and rest 5 get ₹30.
Rules/Guidelines for "Daily Cricket Expert" Contest 
A new google form will be updated every day in this post. So, the user needs to visit this post 24 hours before start of every match to get that link and submit his responses.
User needs to submit his entries before the toss is conducted.
In case of a tie, the user submitting his guess first will win.
Social Media Contest
You can't separate Social media from anything these days. Don't you think so ? Well we believe in that and that's the reason we have this "Social King" contest where the users just need to share our facebook post and twitter post on their respective timelines or handles and get maximum likes and retweets to win.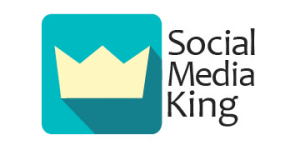 The entries of this contest are open now. Start participating !!
1 . Our Facebook Post Link – http://bit.ly/dnlctfb , Our twitter post – http://bit.ly/dnlcttw
2. You just need to publicly share the facebook post or twitter post on your timeline or twitter handle
3. Click here to submit your entry
4. The first 3 people with maximum likes on facebook and one with maximum retweets on his twitter share till the end of contest will get ₹150, 100 and 50 worth Paytm Cash/Recharge each. So there is total prize of Rs 150+100+50 = Rs 300 for facebook and Rs 300 for twitter.
Bonus from Social Media Contest

–

Every Participant in "Social King"contest (Fb or twitter or both) will get 30 points added to his tally which will help him to improve rank in "Your Dream Team"contest. Fake likes will be identified by our team and the person will be disqualified.
If you have any doubts in your mind, leave a comment below.