UC has been launching a lot of apps recently and one new addition is UC News app and they are trying their best to promote it and have launched an invite and earn program in which you can earn amazon gift vouchers ranging from 10 to 500 or even Rs 50000 cash amount. Hurry up and start this program now 🙂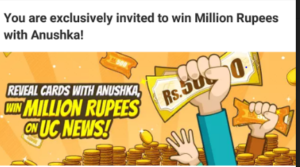 How to earn upto Rs 50000 from UC News App ?
1 . Download UC news app from here
2. Open the app and click on "Win with Anushka" banner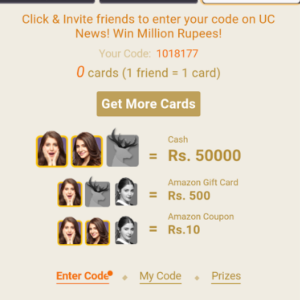 3. Now click on enter code and input – 1018177 there and enter your nickname.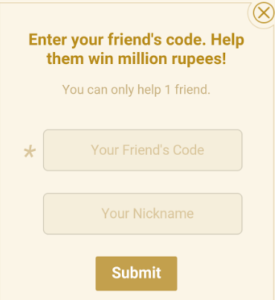 4. You will get 2 cards already revealed now. You need 3 card now which you can take by inviting friends
5. Every 1 invite fetches you one card. More cards you have, more you can play and win. Just share your referral code with your friends and if they input your code, you get 1 card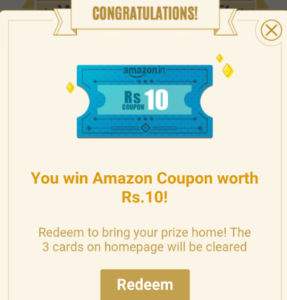 How the game works ?
There are 4 types of cards – UC Entertainment, UC Sports, UC Society and UC Technology
For the 1st time you play this game, you can get 1 card
Download UC News, you can get 1 more card
Invite 1 friend to download UC News and enter your code, you can get 1 chance to reveal a card. The more friends you invite, the more chances you will have
If the order of your cards is UC Entertainment, UC Cricket, UC Economy, you can win Rs 50,000 cash
If the order is Entertainment, Economy and Society, you can win Rs 500 amazon gift card
If the order is Entertainment, Cricket and Society, you win Rs 10 amazon coupon
You can change a certain card that you have already got if you still have a chance o reveal cards
If you redeem your prize, the cards you have revealed will be cleared and you can get your prize.
How to redeem your prize ?
When you collect three cards in the order asked for, click on "Redeem" button to fill in your personal information and get your prize.
You can revise your personal info before 23rd Jan
Prizes will be delivered to you before 10 March 2017
Do not uninstall UC News App until you get your prize.