PhonePe – a Flipkart group company – introduces a revolutionary way of making mobile payments in India. It works over the Unified Payments Interface(UPI) platform developed by the National Payments Corporation of India (NPCI)) and is powered by YES Bank. Now Phonepe is giving 100% Cashback on your first Transaction. So, hurry up and get upto Rs.100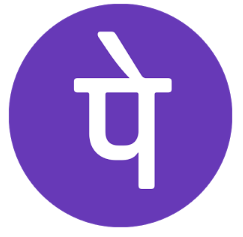 How to get 100% cashback on your first UPI transaction:
1) Download the PhonePe app from here-
2) Open it and select the language you are convenient with and click on continue.
3) Read all the slides carefully as they contain useful information and click next until you see "LETS's START" option and click on it.
4) To sign up, Click on "SEND SMS" button. Registered users can sign in (at the bottom)
For Dual – Sim phones, to register with secondary mobile, they provided another option just below it. You can avail it by clicking on "CLICK HERE"
5) Now a message is displayed saying "Please wait till the mobile number verification is complete", so wait for it.
6) After successful information, you will you will find your name and mobile number, you can edit the inform, if you feel it is not coorect.
7) Now set a password in "SET PASSWORD" box and click "Activate"
8) Now it asks to Create New Virtual Payment Address ( VPA ), create it. click on "CREATE VPA NOW"
9) Now Select your Bank to which your phone number is linked and they will fetch all your details and display your branch name, ifsc, and even the account number on the top
10) Now you will find a message in red saying "6 digit MPIN required"
You are required to set your MPIN to link your bank with this app
11) Now click on "SET MPIN" and a popup is displayed.
12) The popup asks you to link your debit card and for that fill the required info….Just enter the last 6 digits of you debit card and then the expiry date of your debit card linked with the account.
13) Now click verify. Now a message is displayed something like bank is verifying your information, an OTP is sent to your associated number  and a new window is opened
14) Enter the OTP, Set a 6 digit MPIN and then click submit.
15) That's it…..all the headache is over and now you will get a green message saying that "6 digit MPIN exists" and you can find the home screen.
16) Ooh….please don't ask me to explain how to do a recharge. 😛
17) Initiate a transaction worth 100 or more and make sure its your first UPI transaction ( recharges, bill-payments and money transfers ). In simple words, you can either do a mobile recharge or bill payment of Rs 100 or transfer Rs 100 to some mobile number which has UPI Bank Account added to the PhonePe App.
18) It is better to do a recharge and fill everything
19) At the bottom,  you can find your bank account along with the debit card associated.
20) Ensure that it is enabled and click Recharge
21) Now it asks you to enter the MPIN and do it.
22) That's it !! Recharge done and You will soon receive Rs 100 cashback in PhonePE wallet which can even be transferred to your bank account.
Enjoy !!
Terms & Conditions:
1) 100% Cashback Offer is applicable for payment done via any mode like UPI/CC/DC/Wallet
2) Maximum cashback of Rs 100.
3) Offer is valid only for the 1st transaction made during the offer window.
4) Offer is valid only once per User.
5) Offer is valid only once per Android smartphone.
6) Offer is valid for all successful recharges, bill-payments and money transfers.
7) Cashback will be credited in your PhonePe wallet within 1 working day.
8) This offer is valid till 23:59 hours on 24th Feb 2017.
10) PhonePe has the right to amend the terms & conditions, end the offer, or call back any or all of its offers without prior notice.
11) In case of dispute, PhonePe reserves the right of final decision on the interpretation of these Terms & Conditions.
Frequently Asked Questions
1) How safe is UPI transaction?
UPI is a 100% safe and secure banking solution developed by NPCI (with the guidance and approval of the Reserve Bank of India (RBI) and Indian Banks´ Association (IBA)).
2) Can I avail the offer twice, by registering multiple mobile #s on the same smartphone?
No, this offer is only valid once per smartphone device, so we can distribute the love amongst all our fans equally.