Love to trade in crypto? Well now, CoinDCX is offering Just Sign up & Get Bitcoin worth Rs 300 + Rs 350 in Fantasy For Free. It's a huge loot. So Hurry up!!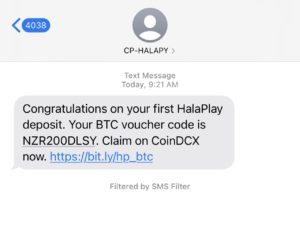 Note- Halaplay wallet amount is 100% usable to play any league.
How to Just Sign up & Get Bitcoin worth Rs 300 + Rs 350 in Halaplay?
1. First Of all just Open the Halaplay Website from Here
2. Now Just complete signup process & click On the "₹" (Rupee)  Symbol Situated on top right corner
3.  During signup you can use code – PW50 or HALA50 For Rs 50 signup Bonus
4. Now Deposit Rs 50 In Halaplay Using any Payment Method (Paytm Will work too) | This must be your 1st deposit In Halaplay (You will get Rs 250 Extra in Halaplay wallet)
5. You will get Instant SMS With Rs 200 Bitcoin Code Of CoinDCX  after deposit Rs 50
6.  Now Signup On CoinDCX using This Link –  https://join.coindcx.com/invite/tkWS    (to get Extra Rs 100)
7. Now complete The Signup | Trick Working In New CoinDCX Accounts Only (Or Accounts Opened After 18th Sep). Now Apply code one by one bothe codes-
1st – Apply Halaplay Code & You Will Get Rs 200 Free Bitcoins
2nd – Now Apply This Code & You Will Get Another Rs 100 Free Bitcoins – CZ100
8. Instant Rs 100 + Rs 200 Bitcoins will be added in your account
9. This will be in locked stat for 30 Days , Within 30 days you have to do 1 Small Rs 100 bitcoin purchase in app & your Rs 300 will be unlocked (Complete KYC and Add Bank account for withdrawing)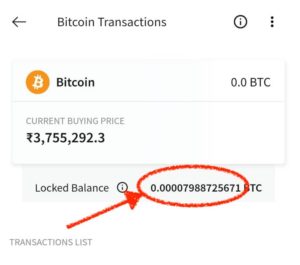 10. You can send This Rs 300 in bank account after unlock
10. Enjoy !!!