Indian Government understands how important the technology is in today's world. It also knows "Unity" can make an impossible task a possible one. So now government is seeking help from the citizens in data entry process to make the completion of tasks faster however the best thing for you is that not only you will be helping government in this but also earn some rewards which include real money in your bank account sitting at your home !!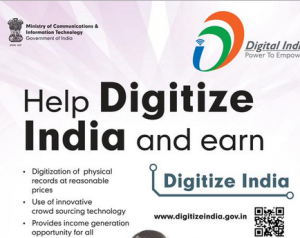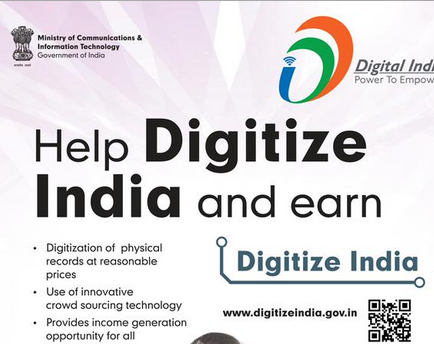 So waiting for what ? Just sign up at Digitize India and start making bucks 🙂 Moreover you can also donate your reward points to the government to encourage them.
How to make an account on Digitize India ?
1 . Visit Digitize India page here
2. Now fill in all the details asked like your name, gender, DOB, Aadhar Card Number.
3. Verify your email and mobile number >> Click on "Register Now"
4. That's it !! You are now a "Digitize India" member
Note – The tasks have exhausted as of now on this website. But still we posted it here as government may discontinue the registrations at any time. We don't want you to miss on this awesome initiative by Government.
How you earn from Digitize India ?
1 . There are a few requirements like basic computer knowledge, Aadhar Number, Internet connection, smart device access like laptop, pc or smartphone.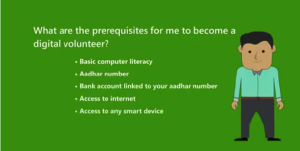 2. Once you have all what is mentioned in Step 1, you are good to go !!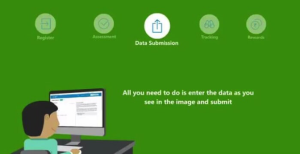 Once you register, you can take an assessment of data entry & language proficiency.
You can also practice to hone yourr skills.
Once the assessment process is complete, the data to be digitized will be sent to the contributor as images. You are supposed to enter the data as you see in the image and submit.
The platform will then approve the submitted work and the contributor will keep earning reward points for each approved work. The reward points will then be converted to earnings and then transferred to the contributor's bank account.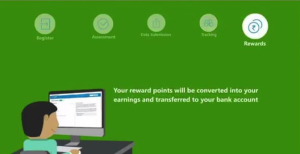 Note – Snippet are regularly made available, incase you are unable to get any work, please write to support.dip@gov.in
If you still have any doubts, then watch the below video –