Vivo in partnership with JIO has come up with an offer where you can win upto 160 GB data. Yes you read it right. If you have a Vivo smartphone and a JIO SIM card, you are already into the contest. All you have to do is to send an SMS of your favorite/supporting IPL team and win upto 160 GB of data.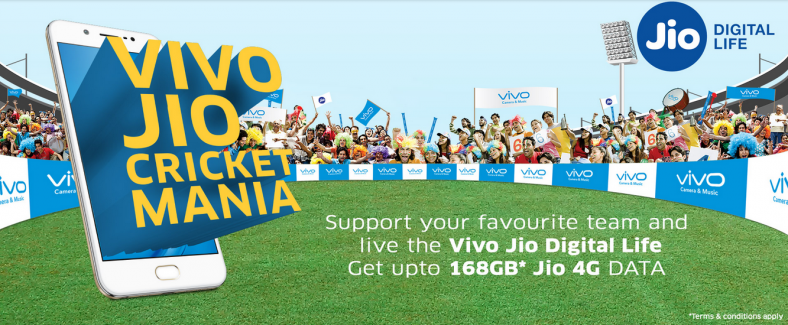 How to participate and get upto 160 GB data? :
Requirements :
A Vivo smartphone and a JIO SIM
1 . From the Vivo smartphone with JIO SIM inserted in it, send an SMS of your favorite IPL team to 59009 (Format : VJ<space>TEAMNAME) (E.g : VJ RCB and send it to 59009)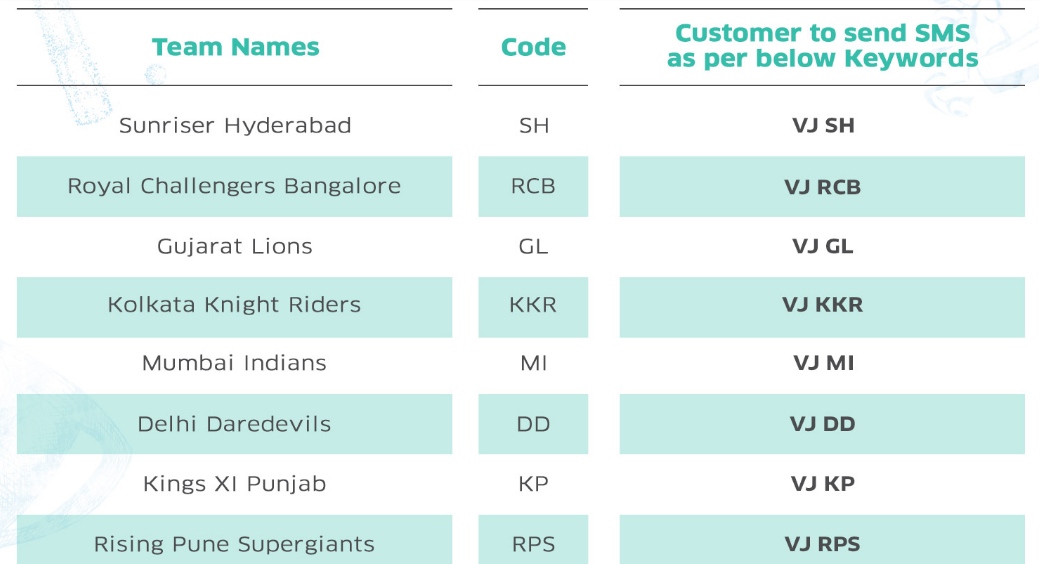 2 . Done !! Now Support your Team and everytime it wins, VIVO and JIO will walk the extra mile for you to support your passion.
3 . Data will be credited depending on your Team's win, lose and draw
4 . At the end of the tournament, entire data will be calculated, which can be as much as 168 GB if your team wins all the matches
5 . Jio will credit all the GBs earned by you, Over the next 10 recharges as Data Booster that will work on Top of your existing pack validity.
Additional info :
You can win Double, Triple and Quadruple  data if your team reaches Qualifiers, Finals and Win Finals.

For every win, lose and draw, the data will be credited as follows :