Flipkart is raining offers today . It seems that all sportd products have a drop . Being offered at a reasonable price after yonex badminton kits , Adidas sports & fitness products are being offered at flat 70% discount . So rush before the price goes up..!!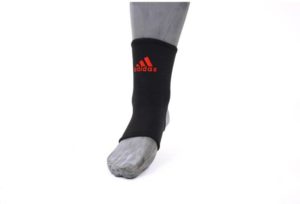 How To Buy Sports and Fitness products upto 70% off ?
2. Add Product To Cart
3. Login or Register
4. Add Shipping Details
5. Pay With Suitable Payment Method
6. Thats It!!
Suggestions – 
1) Adidas Ankle Support (M, Black, Red) worth Rs 1299 at Rs 408
2) Adidas Elbow Support – L/XL Elbow Support (XL, Black, Red) worth Rs 1699 at Rs 562
3) Adidas Ankle Support – L/XL Ankle Support (L, Black, Red) worth Rs 1499 at Rs 496
4) Adidas Ankle Support – S/M Ankle Support (M, Black, Red) worth Rs 1499 at Rs 496
5) Adidas Lumbar Support (XL, Black, Red) worth Rs 2499 at Rs 736
6) Adidas Nylon Lumbar Belt – XXL Lumbar Support (XXL) worth Rs 1699 at Rs 562
7) Adidas Knee Support (Free Size, Black, Red) worth Rs 2499 at Rs 738